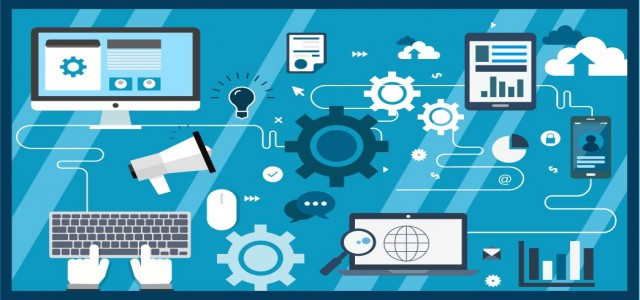 Asia Pacific holds a considerable share of air traffic management market share owing to increasing investments towards the development of new airports in countries including China, India, Australia, Indonesia and Vietnam. Rapid economic growth has resulted in increased passenger traffic and cargo movement in the region. Airport authorities are investing in infrastructure development and regional connectivity of existing airports to accommodate surging passenger and cargo movements.
Regulatory bodies are overseeing operations of air traffic control systems across the Asia Pacific. These authorities are aiming to provide customers with enhanced air traffic management facilities on account of increased air passenger demand.
Get Sample Copy of This Report @ http://decresearch.com/request-sample/detail/3297
India had invested in two upcoming airports for Ahmedabad and Rajkot in 2019. China is investing in six new airport projects that are anticipated to be completed by 2020. Countries including Australia and Indonesia are also looking to construct new airports by 2025.
Rise in tourism, freight transportation and corporate travel due to rising globalization has led to increased frequency of flights, increasing the demand for more efficient air traffic management systems across Middle East & Africa region. Growing investments in the aviation industry will complement MEA air traffic management market outlook.
Introduction of regulatory guidelines is anticipated to propel the market demand. CAPA reports that the Middle East will invest over USD 20 billion for major airport projects during 2018-2021. For instance, expansion of Tehran Imam Khomeini International Airport in Iran is anticipated to complete by 2020, with an investment of more than USD 2.8 billion. Riyadh King Khaled International Airport in Saudi Arabia is set to complete its expansion in 2021, investing close to USD 4 billion. Middle East & Africa air traffic management market share is estimated to register a 3% CAGR over 2019-2025.
Upsurge in air passenger traffic coupled with rapid global economic growth is anticipated to propel air traffic management market over the coming few years. Increasing investments towards the development of existing airports and construction of new airports will create high demand for air traffic management systems around the world.
Increasing adoption of latest technologies and growing application of AI, 4D trajectory prediction systems and other technologies is resulting in continuous advancements in air traffic control systems.
These systems offer important services at airports such as clearance for airplane landing and takeoff. They are also responsible for providing instructions for aircrafts and personnel on the ground.
Make an Inquiry for purchasing this Report @ http://decresearch.com/inquiry-before-buying/3297
A major role of air traffic control systems is help avoid any collision with other aircrafts and equipment both in air and on the ground. Air traffic control system segment is projected to grow at more than 3% up to 2025.
Some Points From Table Of Content: -
Chapter 5. Air Traffic Management Market, By Component
5.1. Key trends, by component
5.2. Hardware
5.2.1. Market estimates and forecast, 2013-2025
5.2.2. Communication
5.2.2.1. Market estimates and forecast, 2013-2025
5.2.3. Navigation
5.2.3.1. Market estimates and forecast, 2013-2025
5.2.4. Surveillance
5.2.4.1. Market estimates and forecast, 2013-2025
5.3. Software
5.3.1. Market estimates and forecast, 2013-2025
Chapter 6. Air Traffic Management Market, By System
6.1. Key trends, by system
6.2. Air Traffic Control
6.2.1. Market estimates and forecast, 2013-2025
6.3. Airspace Management
6.3.1. Market estimates and forecast, 2013-2025
6.4. Air Traffic Flow Management
6.4.1. Market estimates and forecast, 2013-2025
6.5. Aeronautical Information Management
6.5.1. Market estimates and forecast, 2013-2025
Browse Complete Table of Content @ http://decresearch.com/toc/detail/air-traffic-management-market