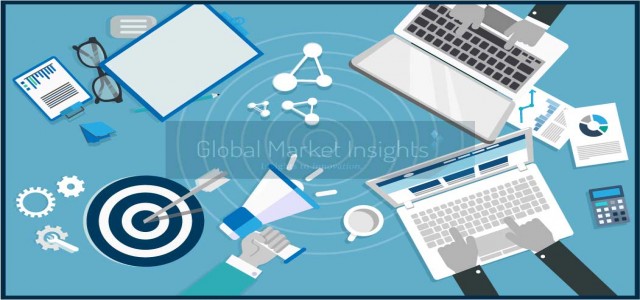 According to the Graphical Research new growth forecast report titled "Asia Pacific Genetic Testing Market Size By Test Type, Application, Industry Analysis Report, Regional Outlook, Estimated To Exceed USD 4.4 Billion By 2026. Increasing trends of direct-to-consumer (DTC) genetic testing is propelling the market demand in Asia Pacific region. According to the WHO, around 21 million people suffer from gestational diabetes and around 230 million people suffer from cardiovascular diseases that will drive the demand for DTC genetic tests. Moreover, government in countries such as India undertake certain initiatives that help in reducing the cost of the tests available. Accuracy and efficiency possessed by the technologically advanced tests manufactured by the key industry players will increase the preference for genetic testing in Asia Pacific region.
Request for a sample of this report @ https://www.graphicalresearch.com/request/1335/sample
Growing consumer interest in personalized medicines has a significant impact to drive the market for genetic testing. For instance, according to the Australian Trade and Invest Commission, around 75% of the Australians use genetic testing to identify the most effective drug that could treat their disease. Also, molecular basis of a disease can be determined using genome sequencing and genetic testing. These factors contribute to drive the market growth for genetic testing globally.
However, the high cost of genetic tests in the developing countries is expected to hinder the growth of the market. This is attributed to the cost of equipment used for performing the genetic tests and the low healthcare expenditure in the developing economies, that will hamper the Asia Pacific genetic testing industry growth in the forthcoming years.
Diagnostic testing segment held a substantial revenue share in 2019 and is estimated to witness around 15.0% CAGR over the analysis timeframe. This is attributed to the increasing application of genetic testing in oncology and the growing demand for personalized medicine. Also, increasing cases of chronic diseases and inherited diseases further contribute to drive the market for diagnostic testing in Asia Pacific region.
Make an Inquiry for purchasing this Report @ https://www.graphicalresearch.com/request/1335/inquiry-before-buying
Cancer segment were valued over USD 680.0 million in 2019. The differing health behaviors and lifestyles enforces the people at a higher cancer risk in the region. The countries are addressing various strategies to limit their cancer burden. For instance, the national cancer control programs in Korea and Japan are focusing on early screening and detection of cancer. These initiatives by the government organizations have escalated the demand for genetic testing in the cancer applications.
Japan genetic testing market is estimated to witness around 14.0% CAGR during the forthcoming years. This growth is attributed to the introduction of DNA testing devices that have recently been upgraded and have the potential of diagnosing smallest mutation in the DNA. Also, the high dependence of Japanese population on personalized medicines will positively impact the industry growth.
Major market players in Asia Pacific genetic testing market are Acumed LLC, B Braun Melsungen AG, CONMED Corporation, DePuy Synthes, among others. These market players are undertaking strategies such as acquisitions and collaborations and product improvisations to maintain the market competition. For instance, in May 2019, B. Braun Melsungen AG announced the expansion of their facilities in Shanghai, China. The company offers different types of products in the field of medical science, genomic technology and precision medicine in China. This would thus contribute to enhance the growth for genetic testing market in China.
Asia Pacific genetic testing market research report includes in-depth coverage of the industry with estimates & forecast in terms of revenue in USD million from 2015 to 2026, for the following segments:
Asia Pacific Genetic Testing Market Value, By Test Type, 2015-2026 (USD Million)
Predictive testing
Carrier testing
Prenatal and newborn testing
Diagnostic testing
Pharmacogenomic testing
Nutrigenomics
Others
Asia Pacific Genetic Testing Market Forecast, By Application, 2015-2026 (USD Million)
Cancer
Genetic diseases
Cardiovascular diseases
Others
Related Report:
Asia Pacific Digital Health Market: https://www.marketwatch.com/press-release/asia-pacific-digital-health-market-to-witness-elevated-growth-at-342-cagr-during-the-assessment-period-2019-2025-2020-06-30
Europe In-vitro Diagnostics Market: https://www.marketwatch.com/press-release/europe-in-vitro-diagnostics-market-growth-to-outpace-at-57-cagr-by-2024-2020-07-01
Asia Pacific Self-Monitoring Blood Glucose Devices Market: https://www.marketwatch.com/press-release/asia-pacific-self-monitoring-blood-glucose-devices-market-to-steer-at-61-cagr-to-2024-2020-07-02
About Graphical Research:
Graphical Research is a business research firm that provides industry insights, market forecast and strategic inputs through granular research reports and advisory services. We publish targeted research reports with an aim to address varied customer needs, from market penetration and entry strategies to portfolio management and strategic outlook. We understand that business requirements are unique: our syndicate reports are designed to ensure relevance for industry participants across the value chain. We also provide custom reports that are tailored to the exact needs of the customer, with dedicated analyst support across the purchase lifecycle.
Contact Us:
Parikhit B.
Corporate sales,
Graphical Research
Email: [email protected]
Web: https://www.graphicalresearch.com