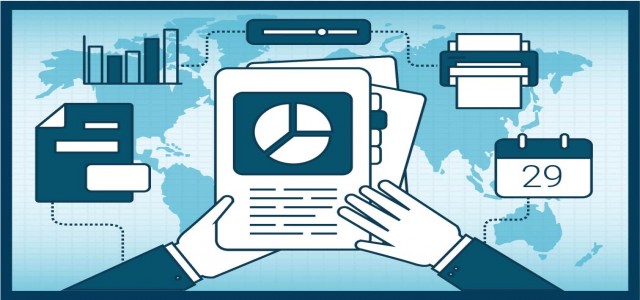 The Asia Pacific smart lighting market growth is attributed to the growing awareness regarding the benefits of energy-efficient lighting systems to meet the energy security challenges in the developing countries in the region. The government initiatives for offering cost-effective lighting solutions for the residential sector are expected to increase the demand for smart lighting solutions in the region over the forecast period. According to the Graphical Research new growth forecast report titled "Asia Pacific Smart Lighting Market analysis based on Component, Technology, Lighting Source, Application, Industry Analysis Report, Regional Outlook, Growth Potential, Competitive Market Share & Forecast, 2018 - 2024", estimated to exceed USD 6 billion by 2024.
Request for a sample of this report @ https://www.graphicalresearch.com/request/1014/sample
Some of the key vendors in the Asia Pacific smart lighting market are GE Lighting, Silver Spring Networks, Schneider Electric, Cooper Industries (Eaton), Acuity Brands, Zumtobel, Cree, Bridgelux, Hubbell, Tvilight, and Philips Lighting.
Segments we Cover:
Asia Pacific Smart Lighting Market, By Component
Product

Luminaires
Light Control

Sensors
Switches & Dimmers
Relays
Router & Gateways
LED Driver & Ballasts

Technology

Wired
Wireless

Bluetooth
Zigbee
Wi-Fi
EnOcean
Hybrid
Asia Pacific Smart Lighting Market, By Lighting Source
LED
Fluorescent Lamp
CFL
HIDL
Asia Pacific Smart Lighting Market, By Application
Indoor Lighting

Residential
Commercial
Industrial

Outdoor Lighting

Highways & Roadways
Public Places
Bridges & Tunnels
The light controls segment held a majority share of around 50% in the Asia Pacific smart lighting product market in 2017. The technological advancements in controls such as sensors, switches and routers, and LED drivers are expected to fuel the market growth during the forecast period. The sensors segment is expected to register the fastest growth between 2018 and 2024 due to the modern sensor technologies employed in smart lighting solutions to add enhanced control features for customers. The routers & gateways segment is projected to hold a majority share of the Asia Pacific smart lighting market by 2024.
India is expected to witness the fastest growth in the Asia Pacific smart lighting market at a CAGR of around 30% between 2018 and 2024. India's energy consumption is anticipated to grow at 4.2 percent per year till 2035, which is faster than that of all the developed economies globally. India is the second largest energy consumer in Asia since 2008 with around 35 million street lights installed consuming 3,400 megawatts of energy. The demand for smart lighting systems in the country is expected to grow steadily over the forecast timeline.
Browse key industry insights from this Report @ https://www.graphicalresearch.com/table-of-content/1014/asia-pacific-smart-lighting-market
Related Reports:
Europe Behavior Analytics Market: https://www.marketwatch.com/press-release/at-42-cagr-europe-behavior-analytics-market-size-poised-to-touch-12bn-in-2024-2020-06-19
Asia Pacific Robot Sensor Market: https://www.marketwatch.com/press-release/asia-pacific-robot-sensor-market-companies-profiles-size-share-growth-trends-and-forecast-to-2024-2020-06-19
North America Behavior Analytics Market : https://www.marketwatch.com/press-release/north-america-behavior-analytics-market-insights-into-future-of-the-market-to-2024-2020-06-19?mod=mw_quote_news
About Graphical Research:
Graphical Research is a business research firm that provides industry insights, market forecast and strategic inputs through granular research reports and advisory services. We publish targeted research reports with an aim to address varied customer needs, from market penetration and entry strategies to portfolio management and strategic outlook. We understand that business requirements are unique: our syndicate reports are designed to ensure relevance for industry participants across the value chain. We also provide custom reports that are tailored to the exact needs of the customer, with dedicated analyst support across the purchase lifecycle.
Contact Us:
Parikhit B.
Corporate sales,
Graphical Research
Email: [email protected]
Web: https://www.graphicalresearch.com