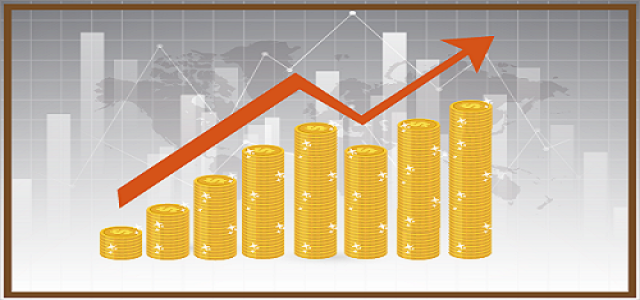 Battery electric vehicles market growth will be driven by Increasing demand for battery electric vehicles (BEV) for personal mobility solution. Besides government incentives and lowered air pollution other features are also fueling the greater adoption of personal battery electric vehicles. Such features include over the air updates, online software updating, autonomous driving technologies and ability to diagnose vehicle problems.
Global battery electric vehicles market revenue will rise exponentially due to increased levels of CO2 emissions in the atmosphere which has raised concerns for catastrophic climate change. Customers have been encouraged to buy electric vehicles by governments and have been provided with tax incentives as well as free charging facilities. Auto manufacturers are increasing electric vehicle production in countries that are providing such incentives.
Request for a sample of this research report @ http://decresearch.com/request-sample/detail/3181
Lithium-ion batteries are witnessing increased demand from electric automakers as lower maintenance, higher energy density, self-discharge, and no priming requirements make them ideal for powering battery electric vehicles. Increasing investment in electric vehicle R&D by automakers in also adding considerable boost to battery electric vehicles market as the industry strives to upgrade electric vehicle performance range to match that of gasoline-powered vehicles.
Increasing instances of replacing fossil fuel driven public transportation fleet with electric ones are also becoming more common which is adding stimulus to battery electric vehicles market. In 2018, BYD, the Chinese electric bus manufacturer, received a contract for 13 electric buses from the municipality of Southern Italy. The municipality is focusing on promoting sustainable mobility and reducing pollution in the region.
Heavy duty vehicles segment in the battery electric vehicles market is slated to witness a CAGR of approximately 9% over 2019-2025.
Heavy duty vehicles are responsible for a significant portion of the pollution that is leading to global warming and auto manufacturers are therefore focusing their efforts on developing powertrains that have higher battery electric vehicle.
For instance, in 2017, Volkswagen Group announced that it will be providing a funding of nearly $1.7 billion for the development of an electric drivetrain and cloud-enabled fleet management systems. Many other such initiatives are thereby augmenting the market outlook over the forecast duration.
Owing to the presence of major automakers, North America battery electric vehicles market size is estimated to register 13% CAGR over 2019-2025.
Stringent pollution norms, favorable government policies, and adequate charging infrastructure will boost battery electric vehicles industry share. U.S. states are aiming to reduce greenhouse gases by 25% till 2025, a goal that will be aided by expansive adoption of electric vehicles.
Governments in European countries are also undertaking strong steps to encourage battery electric vehicle adoption. For instance, in Norway exemption from annual road tax, import tax, toll tax, and free parking in municipal areas was offered to people owning electric vehicles.
Make an Inquiry for purchasing this report @ http://decresearch.com/inquiry-before-buying/3181
Europe is one of the regions that has strongly supported banning of fossil fuel driven vehicles and invested in the development of a reliable and vast grid for easy charging of vehicles. For instance, in 2019, the UK government announced its plans for an investment of around USD 520 million for the expansion of battery electric vehicle charging infrastructure across the country.
In Asia Pacific, countries like China have taken a leading position in the production of electric vehicles. Other countries like South Korea are also investing towards the increased use of electric vehicles which will reflect positively on battery electric vehicles market growth. In 2018, Seoul announced an investment of nearly $16.2 million that is aimed at enabling increasing adoption of electric cars. The city also announced that it will be subsidizing the purchase of almost 80,000 electric cars by 2022.
Some of the key players in the market include Daimler AG, General Motors, Honda Motor Co., Ltd., Volkswagen, Groupe Renault, BMW Group, Toyota Motor Corporation and Hyundai Motor Company. Battery electric vehicles market have adopted various strategies such as new product launches and portfolio expansion to enhance their market shares.
Higher cost of battery electric vehicles, doubts regarding their long-term reliability and comparatively short driving range are some of the challenges for the battery electric vehicles industry. But with greater investment in R&D and favorable government policies, battery electric vehicles market size is expected to surpass a substantial valuation by 2025.
Table of Contents (ToC) of the report:
Chapter 4 BEV Market, By Vehicle
4.1 Global battery electric vehicles market share by vehicle, 2018 & 2025
4.2 Heavy duty vehicle
4.2.1 Market estimates and forecast, 2013 – 2025, (Units) (USD Million)
4.2.2 Market estimates and forecast, by region, 2013 – 2025, (Units) (USD Million)
4.3 Agriculture
4.3.1 Market estimates and forecast, 2013 – 2025, (Units) (USD Million)
4.3.2 Market estimates and forecast, by region, 2013 – 2025, (Units) (USD Million)
4.4 Buses
4.4.1 Market estimates and forecast, 2013 – 2025, (Units) (USD Million)
4.4.2 Market estimates and forecast, by region, 2013 – 2025, (Units) (USD Million)
4.5 Port Vehicles/Container Handling or Transport
4.5.1 Market estimates and forecast, 2013 – 2025, (Units) (USD Million)
4.5.2 Market estimates and forecast, by region, 2013 – 2025, (Units) (USD Million)
4.6 Automotive
4.6.1 Market estimates and forecast, 2013 – 2025, (Units) (USD Million)
4.6.2 Market estimates and forecast, by region, 2013 – 2025, (Units) (USD Million)
4.7 Class 8/Long Haul
4.7.1 Market estimates and forecast, 2013 – 2025, (Units) (USD Million)
4.7.2 Market estimates and forecast, by region, 2013 – 2025, (Units) (USD Million)
4.8 Others
4.8.1 Market estimates and forecast, 2013 – 2025, (Units) (USD Million)
4.8.2 Market estimates and forecast, by region, 2013 – 2025, (Units) (USD Million)
Browse Complete Table of Contents (ToC) @
http://decresearch.com/toc/detail/battery-electric-vehicles-bev-market