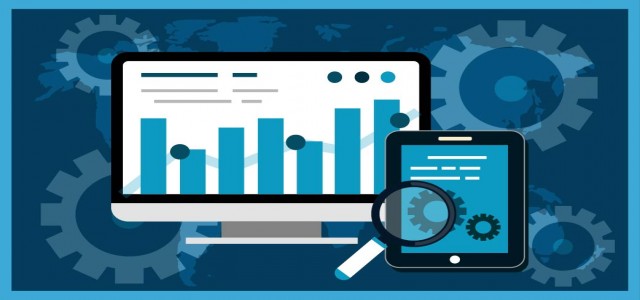 Carbon Nanotubes Market evaluates the growth trends of the industry through historical study and estimates future prospects based on comprehensive research. The report extensively provides the market share, growth, trends and forecasts for the period 2018-2024.
While carbon nanotubes market has gained immense traction from a range of end-use sectors from semiconductors to polymers, one domain that has emerged as a lucrative area of research & investment is the defense sector. Recently for instance, a team from the University of Cincinnati in partnership with the Wright-Patterson Air Force base has unveiled that they are working on properties of carbon nanotubes to develop applications useful for the military & defense sector. Reports reveal that the researchers have used chemical vapor deposition to grow the carbon nanotubes on silicon wafers. The team was also successful in spinning threads from the carbon sheet that could be woven into textiles. This breakthrough, according to reports, could significantly provide the soldiers with battery-power in textile.
Request for a sample copy of this report @ https://www.decresearch.com/request-sample/detail/744
In yet another vital instance, the U.S. military's Defense Advanced Research Project Agency has recently granted a total of USD 75 million in a program that aims to revive the electronics & chip industry with research in new materials & designs such as carbon nanotubes. Researchers are reportedly fashioning the 3D chips with carbon nanotubes transistors that switch the on & off mode faster and more efficiently than the silicon transistors, in turn supporting wireless communication. Given the cooperative efforts undertaken by universities and industry leaders, the global carbon nanotubes market is set to gain much of its remuneration from these technological advancements.
As progress is made toward enabling the use of carbon nanotubes in defense sector, two other applications that have already established their names in this industry also deserves a mention. The first is the widespread interest of carbon nanotubes in the electronic & electrical industry. The recent escalation of electronic products, computer, TVs, and mobile phones have increasingly augmented the global carbon nanotubes industry players to invest in this sector. For instance, Cnano Technology Limited, a world-leader in manufacturing & commercialization of high-performance MWCNT (multi-wall carbon nanotubes) products for the energy and structural & electronics industries collected USD 15 million in funding in 2015. The company reported that the funds will be used to expand its high-quality carbon nanotubes manufacturing operations in Zhenjiang, Jiangsu province of China and cater to the robust regional demand for its products.
The second application segment is the polymers industry, where the carbon nanocomposites based polymers are used extensively in generating next-gen composite materials that are witnessing greater demand from aerospace, automotive, energy, and sports sectors. Reports claim that the broad end-use spectrum has further aggregating R&D investment trends in this sector that have considerably influenced carbon nanotubes market to garner remarkable proceeds in the ensuing years. Estimates claim that, the polymers segment, having accounted for highest share surpassing 60% of the overall carbon nanotubes market in 2017, will remain a lucrative investment ground for potential stakeholders.
Make an inquiry for purchasing this report @ https://www.decresearch.com/inquiry-before-buying/744
Speaking along similar lines, it is prudent to mention that the robust expansion of the polymers and electronics industry across the Asia Pacific belt will deem this region to be a major revenue pocket for the carbon nanotubes industry players. For instance, Malaysia sales revenue of electrical & electronic industry rose from USD 53.34 billion in 2015 to over USD 57 billion in 2016. This hike in product demand along with rapid industrialization trends that are bound to escalate the economic and social factors have in turn stimulated the regional growth in the ensuing years.
Estimates claim that Asia Pacific led the global carbon nanotubes market in 2017 with a share of 35%. It has also been reported that China led the regional landscape, primarily on the account of significant deployment of electric vehicles that demand substantial use of carbon nanotubes as an electrochemical capacitor for energy storage. Other prominent countries such as India, South Korea, Indonesia, Singapore, and Malaysia have also been contributing considerably to the Asia Pacific carbon nanotubes industry share, slated to register a CAGR of 23% over 2018-2024.
Speaking of the future trends, carbon nanotubes market is expected to draw extraordinary attention from the medical field. A potential medical application of CNTs is witnessed in tumor targeting and destruction. For the record, researchers recently carried out an experiment where they injected CNTs into kidney tumors in experimental mice and then targeted a IR laser at the tumors. The tubes responded by vibrating, which in turn created enough heat to kill the surrounding tumor cells. Such promising technological breakthroughs are further expected to transform the industry trends in the years ahead. A research report, global carbon nanotubes market to surpass USD 8 billion by 2024.
Request for an in-depth table of contents for this report @ https://www.decresearch.com/toc/detail/carbon-nanotubes-market
Partial Chapter of the Table of Content
Chapter 4. Carbon Nanotubes Market Of Product By Application
4.1. Carbon nanotubes market product insights
4.2. Single-Walled Carbon Nanotubes
4.2.1. Market estimates and forecast of product by application, 2013 - 2024
· Polymers
· Energy
· Electrical & Electronics
· Others
4.2.2. Market estimates and forecast by region, 2013 – 2024
4.3. Multi-Walled Carbon Nanotubes
4.3.1. Market estimates and forecast of product by application, 2013 - 2024
· Polymers
· Energy
· Electrical & Electronics
· Others
4.3.2. Market estimates and forecast by region, 2013 – 2024
Chapter 5. Carbon Nanotubes Market, By Application
5.1. Carbon nanotubes market application insights
5.2. Polymers
5.2.1. Market estimates and forecast, 2013 - 2024
5.2.2. Market estimates and forecast by region, 2013 – 2024
5.3. Energy
5.3.1. Market estimates and forecast, 2013 - 2024
5.3.2. Market estimates and forecast by region, 2013 – 2024
5.4. Electrical & Electronics
5.4.1. Market estimates and forecast, 2013 - 2024
5.4.2. Market estimates and forecast by region, 2013 – 2024
5.5. Others
5.5.1. Market estimates and forecast, 2013 - 2024
5.5.2. Market estimates and forecast by region, 2013 – 2024
Get more related news -
Carbon Nanotubes Market forecast by 2024 – to grow at 22% CAGR
Carbon Nanotubes Market to cross €6.5 Bn by 2024
Carbon Nanotubes Market Overview with Detailed Analysis, Competitive landscape, Forecast to 2024