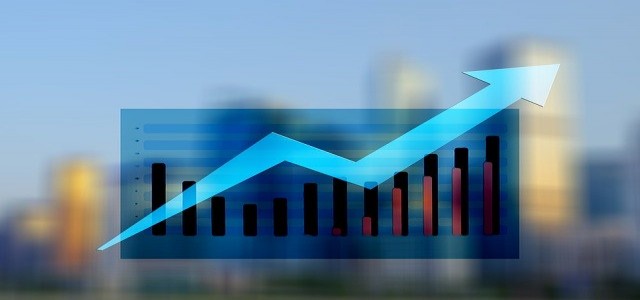 According to the Graphical Research new growth forecast report titled "Europe Aerial Imaging Market Analysis based on Platform, Imaging Type, Application, End Use, Industry Forecast, 2018 – 2024", estimated to exceed USD 500 Million By 2024. The Europe aerial imaging market growth is attributed to a rise in the deployment of drone technology for defense and disaster management applications. For instance, in September 2016, emergency services in the region used high-tech drones and robots for rebuilding damaged towns. Robots provided by the European Commission-run project, Tradr were used to assist rescue efforts in affected towns. Other factors influencing the market growth are the several efforts taken by government agencies for augmenting drone adoption and the growing implementation of AI to enhance UAV capabilities.
Request for a sample of this report @ https://www.graphicalresearch.com/request/1137/sample
The drones/UAV segment is projected to register the fastest growth rate of around 11% over the forecast timeline due to the extensive adoption of these platforms for capturing aerial imagery. Multirotor drones are expected to witness an increase in adoption as they offer several benefits such as easier control and more stability as compared to single rotor drones.
The oil & gas market is expected to grow at a CAGR of around 10% over the forecast timeline. Oil & gas industries in the region are using drones to monitor pipelines, underground exploration, aerial inspection, and to provide visual updates about the site. For instance, in August 2015, Repsol S.A., an integrated global energy company based in Madrid used UAVs to inspect the flares at its Sines complex in Portugal by obtaining high-resolution images of the state of structures that measure more than 100m.
The key market players in the Europe aerial imaging market include Fugro N.V., Cyberhawk Innovations, Parrot SA, Google, Global UAV Technologies, GeoVantage, Eagle View Technologies, Digital Aerial Solutions, PrecisionHawk, Landiscor Real Estate Mapping, Cooper Aerial Surveys, Kucera International, 3D Robotics, AeroVironment, DroneDeploy, and Hoverfly Technologies.
Make an Inquiry for purchasing this Report @ https://www.graphicalresearch.com/request/1137/inquiry-before-buying
Segments we Cover:
Europe Aerial Imaging Market Statistics, By Platform
Fixed-wing Aircraft
Helicopter
UAV/drone
Europe Aerial Imaging Market Trends, By Imaging Type
Vertical Imaging
Oblique Imaging
Europe Aerial Imaging Market Growth, By Application
Geospatial Mapping
Disaster Management
Energy & Resource Management
Surveillance & Monitoring
Urban Planning
Conservation & Research
Europe Aerial Imaging Market Size, By End Use
Government
Energy
Defense
Agriculture & Forestry
Archeology & Civil engineering
Oil & gas
Others (Tourism)
Browse key industry insights along with Full TOC @ https://www.graphicalresearch.com/table-of-content/1137/europe-aerial-imaging-market
About Graphical Research:
Graphical Research is a business research firm that provides industry insights, market forecast and strategic inputs through granular research reports and advisory services. We publish targeted research reports with an aim to address varied customer needs, from market penetration and entry strategies to portfolio management and strategic outlook. We understand that business requirements are unique: our syndicate reports are designed to ensure relevance for industry participants across the value chain. We also provide custom reports that are tailored to the exact needs of the customer, with dedicated analyst support across the purchase lifecycle.
Contact Us:
Parikhit B.
Corporate sales,
Graphical Research
Email: [email protected]
Web: https://www.graphicalresearch.com