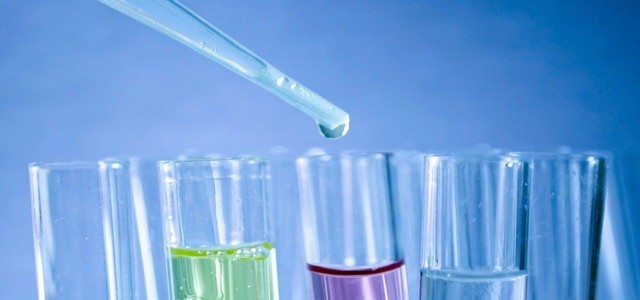 According to the Graphical Research new growth forecast report titled "Europe In-vitro Diagnostics Market analysis based on Product Type, Service Type, Technology, Application, End-User, Industry Analysis Report, Regional Outlook, Application Potential, Competitive Market Share & Forecast, 2018 - 2024", estimated to exceed USD 21 billion by 2024. Improvement in healthcare infrastructure will drive Europe in-vitro diagnostics market growth. Majority of the population staying in developed countries rely on healthcare facilities developed by the public healthcare sector that has lower cost structure thereby will escalate demand for cost-effective diagnostic services augmenting industry growth. Also, key industry players such as Roche diagnostics, Beckman Coulter and others have inculcated advanced technology within the in-vitro diagnostic devices that are largely adopted by the doctors to treat various diseases at gene/molecular level should have positive impact on the in-vitro diagnostic industry growth.
Request for a sample of this report @ https://www.graphicalresearch.com/request/1019/sample
Regulations implemented by the European Diagnostic Clusters Alliance (EDCA) has enforced specific guidelines for manufacturers of the in-vitro diagnostics tools and equipment to meet patient's safety demand thereby will augment in-vitro diagnostic industry growth. The EDCA includes 350 companies and 46 universities that are focusing on continuous upgradation of technology within IVD devices should increase its adoption rates among the laboratories and hospitals thereby escalating the industry growth in forthcoming years. However, high costs associated with the in-vitro diagnostic tests will hamper the industry growth.
In-vitro diagnostic instruments segment will grow at 4.9% during the forecast timeframe owing to increasing number of laboratories equipped with instruments of superior quality. According to Global Genes, more than 30 million people suffer from rare diseases in Europe that require critical monitoring and diagnosis at gene level that should escalate the demand for diagnostic instruments.
In-vitro diagnostic services segment held an enormous share of 78.9% in 2017 and is projected to grow significantly over the forecast timeframe as a result of growing geriatric population globally that will augment demand for in-vitro diagnostic services influencing the segmental growth positively.
Immunoassays or immunochemistry segment was valued at USD 3.0 billion in 2017 and high growth can be accounted to various benefits offered by these tests. For instance, accurate, rapid and cost-effective services enabled by such assays are more reliable and improves performances of surgical procedures thereby will impact the industry growth positively in upcoming years. Immunoassays and biosensors are platforms integrated with lab-on-a-chip technology providing reliable results thereby will upsurge the in-vitro diagnostics industry growth.
Cardiology segment will grow at 5.9% during the forecast timeline as a result of increasing incidence of cardiovascular diseases due to tobacco smoking, lack of physical activity, consumption of alcohol and unhealthy diet that will drive the segmental growth. Moreover, round 17.7 million people die every year due to CVD that should impact positively on the business growth.
Laboratories segment held enormous revenue share of 29.4% in 2017 due to presence of various growth opportunities such as availability of skilled labor to work increasing the level of operational efficiency. High preference for laboratories with well-equipped diagnostic machines and equipment will thereby propel the segment growth.
Germany in-vitro diagnostics industry was valued at USD 2.1 billion in 2017 and is expected to grow exponentially over the estimated timeframe owing to the increasing number of technological advancements that are being incorporated in the medical diagnostic devices. For instance, major industry players such as Roche diagnostics have developed clinical diagnostic solutions and devices integrated with advanced technology enabling automation and increasing the operational efficiency that will thereby boost the preference for clinical chemistry, blood gas analysis and other such analytical devices that will stimulate the industry growth.
Major industry competitors operating in Europe in-vitro diagnostics market are Abbott, Becton Dickinson, BioRad, BioMerieux, Cephied, Danaher, Grifols, Johnson & Johnson, Luminex, Roche Diagnostics, Siemens, Sorin, Thermo Fisher and Qiagen. These industry players have adopted certain strategic initiatives to gain competitive advantage and achieve sustainable profits. For instance, in January 2017, Grifols acquired Hologic unit working in R&D facility manufacturing assays and instruments based on nucleic acid testing technology. This acquisition will help in expanding the company's product portfolio.
Make an Inquiry for purchasing this Report @ https://www.graphicalresearch.com/request/1019/inquiry-before-buying
Segments we Cover:
Europe In-vitro Diagnostics Market, By Product Type (USD million)
Reagents & kits
Instruments
Europe In-vitro Diagnostics Market, By Service Type (USD million)
Data Management Software
Services
Europe In-vitro Diagnostics Market, By Technology (USD million)
Clinical Chemistry
Immunoassay/Immunochemistry
Molecular Diagnostics
Hematology
Microbiology
Coagulation and Hemostasis
Urinalysis
Other
Europe In-vitro Diagnostics Market, By Application (USD million)
Oncology

Infectious Diseases
Diabetes
Cardiology
Nephrology
Autoimmune Diseases
Drug Testing/Pharmacogenomics
Other
Europe In-vitro Diagnostics Market, By End-user (USD million)
Hospitals

Point-Of-Care Testing
Laboratories
Academic Institutes
Other
Browse key industry insights along with Full TOC @ https://www.graphicalresearch.com/table-of-content/1019/europe-in-vitro-diagnostics-market
About Graphical Research:
Graphical Research is a business research firm that provides industry insights, market forecast and strategic inputs through granular research reports and advisory services. We publish targeted research reports with an aim to address varied customer needs, from market penetration and entry strategies to portfolio management and strategic outlook. We understand that business requirements are unique: our syndicate reports are designed to ensure relevance for industry participants across the value chain. We also provide custom reports that are tailored to the exact needs of the customer, with dedicated analyst support across the purchase lifecycle.
Contact Us:
Parikhit B.
Corporate sales,
Graphical Research
Email: [email protected]
Web: https://www.graphicalresearch.com