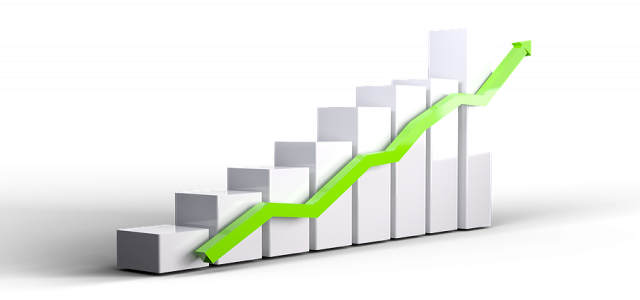 According to the Graphical Research new growth forecast report titled Europe Personal Protective Equipment for Infection Control Market value is set to exceed USD 3.5 billion by 2026. Rising adoption of personal protective equipment owing to increasing prevalence of infectious diseases will accelerate the market growth over forecast period. COVID-19 pandemic has affected lakhs of people in European countries including Spain, Italy and France. Significant increase in number of COVID-19 patients resulted into high demand for masks, respirators and PPE suits for infection control and prevention. Thus, exponential demand for PPE suits and kits will offer lucrative potential to personal protective equipment for infection control market growth.
Request for a sample of this report @ https://www.graphicalresearch.com/request/1359/sample
Technological advancement in personal protective equipment will drive the market growth. Enhancement in materials used during PPE manufacturing has resulted into increased ergonomics during surgeries and better protection from body discharges. Furthermore, stringent regulatory framework associated with workplace safety in healthcare settings will offer growth opportunities to personal protective equipment in the forthcoming period.
Hand and arm protection equipment product segment held over 40% market share in 2019. Hand and arm protection equipment include gloves and elbow protectors among others. These equipment protect people from infections and are used during surgical procedures among majority of hospitals, ambulatory surgical centers and research & diagnostic settings. Gloves play a vital role in prevention of transmission of infectious contaminants. Thus, growing adoption of hand and arm protective equipment in healthcare facilities will drive the segmental growth in the coming future.
Reusable personal protective equipment market was valued over USD 1.5 billion in 2019. Disposal of medical waste is major concern with growing healthcare facilities and medical procedures. Owing to advantages of reusable equipment including durability and multiple use, the segment will foresee the robust growth in the coming years.
Research and diagnostic laboratories segment is forecasted to robust growth during the projection period. Growing government spending on research and development coupled with increasing focus of healthcare firms on R&D activities will boost demand for PPE in these facilities. Additionally, rising focus on development of vaccines and therapeutics for COVID-19 will increase the adoption of personal protective equipment.
Italy personal protective equipment for infection control industry was valued over USD 250 million and will foresee robust growth across the forecast timeframe. The nation is witnessing high number of new COVID-19-affected individuals as well as mortality rate. With rising need for critical patient care coupled with infection control, the demand for PPE in the country will rapidly rise in the coming days.
Major market players in the market are B. Braun Melsungen AG, SHIELD Scientific and Drägerwerk AG among other industry participants. These market players are undertaking strategies such as collaborations and inorganic strategies for market expansion. For instance, in April 2020, Kaelis partnered with Neurored. The strategy aimed at expanding access to PPE through online channel.
Browse key industry insights along with Full TOC @ https://www.graphicalresearch.com/table-of-content/1359/europe-personal-protective-equipment-for-infection-control-market
Europe Personal Protective Equipment for Infection Control Market research report includes in-depth coverage of the industry with estimates & forecast in terms of revenue in USD million from 2015 to 2026, for the following segments:
Market Share, By Product, 2015 to 2026, (USD Million)
Hand and Arm Protection Equipment

Gloves
Elbow Protectors
Others

Protective Clothing

Full Body Suits
Surgical Gowns
Vests
Others

Face Protection Equipment

Respirators and Face Masks
Shield
Eyewear
Others

Others
Market Size, By Type, 2015 to 2026, (USD Million)
Market Value, By End-use, 2015 to 2026, (USD Million)
Hospitals
Ambulatory Surgical Centers
Research and Diagnostic Laboratories
Others
Related Report:
Asia Pacific Protective Face Masks Market : https://www.marketwatch.com/press-release/asia-pacific-protective-face-masks-market-application-share-qualitative-research-forecast-2020-2026-2020-05-26
Europe Intensive Care Beds Market : https://www.marketwatch.com/press-release/europe-intensive-care-beds-market-potential-and-niche-segments-geographical-regions-and-trends-2026-2020-05-21
About Graphical Research :
Graphical Research is a business research firm that provides industry insights, market forecast and strategic inputs through granular research reports and advisory services. We publish targeted research reports with an aim to address varied customer needs, from market penetration and entry strategies to portfolio management and strategic outlook. We understand that business requirements are unique: our syndicate reports are designed to ensure relevance for industry participants across the value chain. We also provide custom reports that are tailored to the exact needs of the customer, with dedicated analyst support across the purchase lifecycle.
Contact Us:
Parikhit B.
Corporate sales,
Graphical Research
Email: [email protected]
Web: https://www.graphicalresearch.com