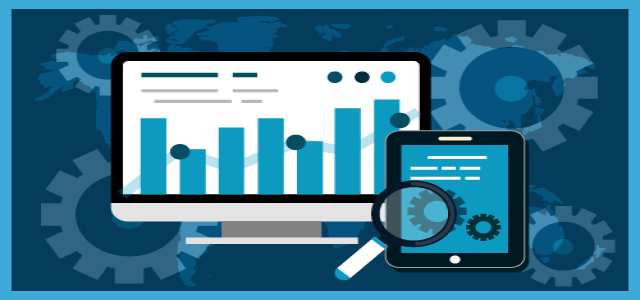 The Ferroalloy Market is set to grow from its current market value of more than $45 billion to over $70 billion by 2025; as reported in the latest research study.
The growing trend of industrialization and heavy investments in the steel manufacturing industry have been impacting the overall ferroalloy market share. The rising demand for steel has been specifically observed across the automotive, aerospace, and other metal working industries. In line with the surging requirement of steel, renowned steel manufacturers have been looking forward to increasing the material production by establishing new facilities and exploring iron ore sites, augmenting the industry trends.
Request for a sample copy of this report @ https://www.decresearch.com/request-sample/detail/1159
The growing number of ferrous alloy plants and metal mining industries are also poised to propel the ferroalloy market share. In addition, focusing on future business opportunities, some of the ferroalloy producing companies have been purchasing manganese and silicon mining firms that will help them to enhance their industry presence. A slew of companies have also been establishing new plants across the globe to strengthen their stance in the industry. Say for instance, in the mid of November 2018, Baku Non-Ferrous & Ferroalloy Company LLC inaugurated a new non-ferrous metal and ferrous alloy product plant with an investment of USD 25 million in Azerbaijan.
With the establishment of this new plant, the company is planning to cater to the heavy metal products consuming industries including agriculture, mechanical engineering, and mining. In addition to this, the company has also drafted a plan to launch the third phase of this project.
In August 2018, Uzbek Metallurgical Combine invested USD 60 million to equip the plant with energy saving technology and advanced equipment. At this newly developed facility center, it will produce 25000 tons of ferrosilicon and ferrosilicon manganese in cooperation with the South Korean Posco Daewoo firm. Through this newly developed plant, it will not only fulfil the demand of the in-house steel industry but also will export 8000 tons of ferroalloy annually that will help the country to improve the economy with the rise in the inflow of foreign currency. As per estimates, ferroalloy market will generate a revenue of more than USD 10 billion from ferro silicon products.
In addition to the establishment of new facility plants, for expanding the ferroalloy business, most of the companies have been acquiring ores. For instance, in the first quarter of 2018, the Slovak producer of ferroalloys, OFZ acquired the Vatra Dornei mine with a stable source of manganese ore located in northeastern region of Romania. The acquisition will ensure that OFZ possesses manganese ore for the coming 20 years. As of now, it is producing 25000 tons of manganese ore, out of which, it uses 60% while the remaining is sold to other industries.
Make an inquiry for purchasing this report @ https://www.decresearch.com/inquiry-before-buying/1159
The emergence of new companies and rise in foreign investment in the ferroalloy market along with the non-availability of high grade manganese ore have unfortunately been impacting negatively on the industry trends. For instance, in Asia Pacific region, Indonesia and Malaysia have generated a competitive market scenario for Indian domestic companies by grappling most of the business opportunities. Reportedly, India produces 3.5 million tons of ferro alloys, out of which it consumes approximately 2.3 million tons and exports around 1.3 million tons. In order to counter the unprecedented market competition, Indian companies have been looking forward to regulating the prices of ferroalloys. The shifting focus of the companies toward the changing the prices of ferroalloys and enhancing quality of end-use products is likely to propel the ferroalloy market size.
Partial Chapter of the Table of Content
Chapter 3. Ferroalloys Industry Insights
3.1. Industry segmentation
3.2. Industry size and forecast, 2014 – 2025
3.3. Industry ecosystem analysis
3.3.1. Raw material analysis
3.3.2. Profit margin
3.3.3. Value addition
3.3.4. Distribution channel analysis
3.3.5. Vendor matrix
3.3.5.1. List of key raw material suppliers
3.3.5.2. List of key manufacturers/distributors
3.3.5.3. List of key/potential customers
3.4. Innovation & sustainability
3.4.1. Patent analysis
3.4.2. Technology landscape
3.4.3. Future trends
3.5. Industry impact forces
3.5.1. Growth drivers
3.5.1.1. Growing steel demand in various end-user industries
3.5.1.2. Booming construction industry in BRICS nations
3.5.2. Industry pitfalls & challenges
3.5.2.1. High operational cost and strict environmental regulations
3.6. Regulatory landscape
3.6.1. U.S.
3.6.2. Europe
3.6.3. China
3.7. Growth potential analysis
3.8. Competitive landscape, 2017
3.8.1. Company market share, 2017
3.8.2. Strategy dashboard
3.9. Porter's analysis
3.9.1. Supplier power
3.9.2. Buyer power
3.9.3. Threat of new entrants
3.9.4. Threat of substitutes
3.9.5. Industry rivalry
3.10. Regional price trends
3.10.1. Cost structure analysis
3.10.1.1. R&D cost
3.10.1.2. Manufacturing & equipment cost
3.10.1.3. Raw material cost
3.10.1.4. Distribution cost
3.10.1.5. Operating cost
3.10.1.6. Miscellaneous cost
3.10.2. Price by product
3.10.3. Price by application
3.11. PESTEL analysis
Request for an in-depth table of contents for this report @ https://www.decresearch.com/toc/detail/ferroalloy-market
The expected rise in the demand for steel across the globe is poised to have a significant impact on the industry trends over the years ahead. The high demand for silico manganese as compared to the ferro manganese has been aiding companies to tap the rising growth opportunities. The advancement in the ore extraction practices will also considerably enhance the quality of the product which will have a notable impact on ferroalloy market size, which will surpass a revenue collection of USD 70 billion by the end of 2025.
Report Highlights
– An in-depth evaluation of the vendor matrix as well as leading companies that would help understand the competition scenario in the global market
– Insights about the regulatory as well as investment scenarios of the global market
– An analysis of the factors fuelling the market growth as well as their influence on the projection and dynamics of the global Industry
– A detailed roadmap presenting the growth opportunities in the global market alongside the identification of key factors
– An exhaustive evaluation of the numerous trends prevailing in the global industry that would help identify market developments
Get More News From Other Reputed Sources:
Ferroalloy Market Projections by 2025 : Industry Trends & Growth Forecast
Ferroalloys Market to hit $70 billion by 2025
Ferroalloy Market Research 2019 Report | Growth Forecast 2024