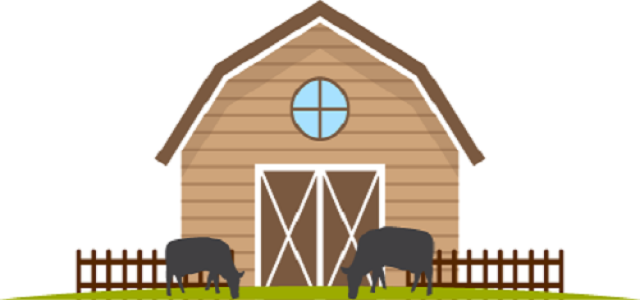 Global Dairy Alternatives Market valuation surpassing USD 18.5 billion in 2018 And is expected to exceed USD 37.5 billion till 2025.
Shifting consumer preference for vegan products owing to growing health consciousness will drive the dairy alternatives market growth. The demand for flavored milk from soy, almond, coconut, rice, oats, and hemp are increasing due to improved vitamins & minerals uptake. Manufactures are focusing on developing new flavors in plant-based ice-cream & frozen yogurt for gaining competitive advantage.
Request sample copy of this report @ https://www.decresearch.com/request-sample/detail/2451
Increasing concern pertaining to lactose intolerance and high prevalence of related diseases such as bloating and diarrhea is supporting the dairy alternatives market share. As per the World Health Organization, 70% of the global population is lactose intolerant in 2017. Other key benefits gaining consumer attention include low cholesterol level and reduced calorie content.
Ease in raw material availability owing to significant growth in production accompanied by low initial investments for startups are resulting in increased industry competitiveness. According to SOPA, global soy production has enhanced from around 320 million metric tons in 2014 to around 361 million metric tons in 2018. Further, as per USDA, global almond production has increased from around 1,069 thousand metric tons in 2014 to 1,285 thousand metric tons in 2018.
Key aspects including improved product flavor & taste and expanding distribution network will drive the industry growth over the forecast timeframe. Further, the industry observes new product launches based on oats, hemp, rice, and almonds.
For instance, in January 2019, Oatly announced to expand its oat-based ice-cream by launching new flavors. Also, hemp-based dairy alternatives are gaining popularity and readily available in North America and Europe.
Almond-based dairy alternatives market will observe the fastest CAGR at around 8.5% from 2019 to 2025. Increasing almond production to cater the growing demand along with rising consumer awareness regarding health benefits are positively influencing the industry development. Further, almond milk provides benefits such as higher daily recommended value for vitamin D and vitamin E, low-calorie content, and reduced cholesterol levels.
Request for discount @ https://www.decresearch.com/request-discount/2451
Beverages hold a substantial share in the global dairy alternatives market. The ratio of plant-based beverages to other alternatives is higher with increasing demand for milk. Products such as cheese, ice cream, and yogurt are difficult to produce from rice, hemp, and oats, and do not match the taste and texture of its dairy counterparts, hence supporting higher penetration rate of plant-based milk. Factors such as ready availability, flavor innovations, varied taste preferences, and growth in imports & exports are driving the product demand.
Unsweetened dairy alternatives market is projected to grow at a substantial rate up to 2025. Increasing health consciousness consumer base supported by growing knowledge on the use of sweeteners particularly in North America and Europe will shift the preference towards unsweetened products. Unsweetened dairy alternatives have a creamy texture and reduce calorie intake.
Dairy alternatives market from mainstream stores holds a major share in 2018. Development of supermarkets and hypermarkets in emerging economies along with a preference for take-home options in developed countries are fueling business growth for manufacturers in this segment. Further, mainstream stores offer high discounts along with convenience to buy multiple products.
Asia Pacific is projected to witness the fastest growth at over 10% from 2019 to 2025, led by countries such as China, India, Japan, and Indonesia. Lifestyle changes towards healthy living coupled with growing consumer spending are driving the product demand. Soy-based dairy alternatives market account for around 65% share in the region owing to high protein content, and growing soybean production in China and India. India's soybean production increased from over 8.5 MMT in 2014 to around 11.0 MMT in 2018, thus providing a positive business outlook for manufacturers.
Place An Inquiry Before Investment @ http://decresearch.com/inquiry-before-buying/2451
The global dairy alternatives market share in highly fragmented with a large number of regional and multinational players including Danone, Blue Diamond Growers, Valsoia S.P.A, Hain Celestial Group, Freedom Foods, Pacific Foods, and Sunopta. Strategic acquisitions, product launches, and geographic expansions are among the foremost strategies observed in the industry. For instance, in April 2017, Danone, a global food company, acquired WhiteWave Foods to enhance its product portfolio.