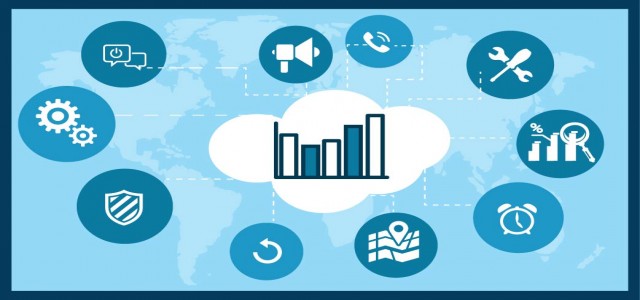 Industrial control systems security market players are also expected to increase investment in R&D regarding technology upgrades as it has been observed that cyber attackers are being less impeded by the lack of resources that previously kept them in check. Cyber attackers have apparently reaped the dividends of their previous successful attacks, and as targeting critical infrastructure proves to be financially beneficial, more malicious interest is being taken in hacking methods that is adding impetus to cyberattack growth. Thus, there is no alternative to a robust ICS security system, a factor that is fueling growth for industrial control systems security market.
Get Sample Copy of This Report @ http://decresearch.com/request-sample/detail/2680
Industrial control systems security market is expected to witness exponential growth in the coming years as the internet continues to heavily penetrate almost all industries across the world, making industrial control systems particularly vulnerable to cyberattacks. Industrial control systems (ICS) security was ironically much simpler before the advent of the internet.
Industrial control systems are designed to support critical infrastructure. They are deployed in industrial areas such as oil and gas, energy and utilities, pharmaceutical, chemical, food and beverage, and manufacturing. Attacks on such systems can cause major disruption. For instance, in 2015 Ukraine's power grid was hacked causing a blackout that affected over 200,000 people.
The manufacturing industry is among the most to susceptible industries to cyberthreats. According to reports, industrial control systems (ICS) computers in manufacturing account for nearly one third of all attacks in the sector.
Kaspersky Lab conducted a study on ICS security in manufacturing in first half of 2017 and found that manufacturing firms focused on materials, equipment, and goods production were targeted the most. Vietnam, Algeria and Morocco were found to be top three countries with the most attacked ICS computers, and it was found that attacks in China are also on the rise.
Considering that manufacturing industry players have come to realize the importance of protecting their systems against ransomware, network security market is projected to register an accelerated growth with a CAGR of approximately 26% over 2018-2024, adding further impetus to industrial control systems security market growth.
Make an Inquiry for purchasing this Report @ http://decresearch.com/inquiry-before-buying/2680
Not only the manufacturing industry but any industrial sector including oil and gas, electric power, water etc. can significantly disrupt global economy and therefore ICS cyber threats are proliferating by the day. In 2017, Trisis attacked the safety instrumented systems of a Saudi Arabian petroleum plant. The safety instrument functioned on detection of critical conditions and worked to return processes to safe levels or shutting them down by triggering shutoff valves and pressure-release mechanisms.
The malware deployed by the hackers was designed to render these systems dysfunctional which could have proved to be catastrophic to the people working at the petroleum plant as well as surrounding areas. The oil and gas industry have become more vigilant about network and system security, post this incidence, a trend that is expected to add significantly increase the revenue share of the Industrial control systems security market.
Some Points From Table Of Content: -
Chapter 6. Industrial control systems security market, By Component
6.1. Industrial Control Systems Security Market Key trends, by component
6.2. Solution
6.2.1. SCADA encryption
6.2.1.1. SCADA encryption market, by region, 2013 – 2024
6.2.2. Firewall
6.2.2.1. Firewall market, by region, 2013 – 2024
6.2.3. Antivirus/Anti-malware
6.2.3.1. Antivirus/Anti-malware market, by region, 2013 – 2024
6.2.4. Intrusion detection and prevention
6.2.4.1. Intrusion detection and prevention market, by region, 2013 – 2024
6.2.5. Identity and Access Management (IAM)
6.2.5.1. IAM market, by region, 2013 – 2024
6.2.6. Distributed Denial of Service (DDoS) solution
6.2.7. Data loss prevention (DLP)
6.2.8. Virtualization security
6.2.9. Security Information and Event Management (SIEM)
6.2.9.1. SIEM market, by region, 2013 – 2024
6.2.10. Unified threat management (UTM)
6.2.10.1. UTM market, by region, 2013 – 2024
6.2.11. Other solutions
6.3. Service
6.3.1. Managed service
6.3.1.1. Managed service market, by region, 2013 – 2024
6.3.2. Integration & consulting
6.3.3. Audit & reporting
6.3.4. Risk management
Chapter 7. Industrial control systems security market, By Application
7.1. Key trends, by application
7.2. Power and energy
7.2.1. Energy market estimates and forecast, by region, 2013-2024
7.3. Critical manufacturing
7.3.1. Critical manufacturing market estimates and forecast, by region, 2013-2024
7.4. Mining
7.4.1. Mining market estimates and forecast, by region, 2013-2024
7.5. Water utility
7.6. Transportation
7.7. Chemical
7.8. Other applications
Browse Complete Table of Content @ http://decresearch.com/toc/detail/industrial-control-systems-ics-security-market