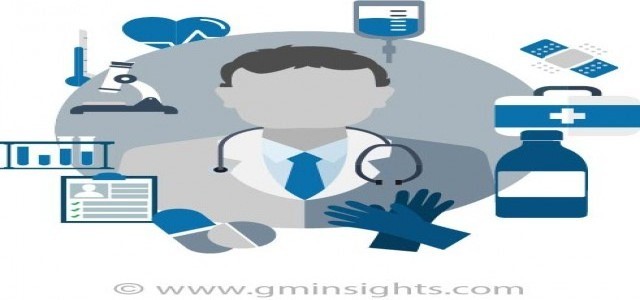 Shimadzu's MX8 is a classic instance of what may be termed as 'colossal innovations' in medical X-ray market. Touted to be one of most progressive niche verticals of the healthcare and medical devices industry, medical X-ray industry has gained mass prominence in recent years, augmented by a plethora of factors along the likes of rising global geriatric populace prone to chronic diseases, growing advancements in medical imaging systems, and most importantly, the transformational shift from conventional X-ray devices to digital and mobile-based X-ray devices.
Shimadzu's recent innovation, undeniably, runs along the same lines. A pivotal subsidiary of Shimadzu Corporation, Shimadzu Medical Systems USA, has recently unveiled the next generation of MobileDaRt Evolution systems. Tentatively titled MX8, this next-gen device is a digital mobile X-ray system proudly encompassing Shimadzu's first telescoping support column that would enable enhanced forward visibility and astounding drivability. MX8's release aptly underlines the extensive efforts that medical X-ray industry players have been undertaking to improvise on current techniques and make them convenient and viable to be used in the future.
Request sample copy of this report @ https://www.decresearch.com/request-sample/detail/2294
Aided by highly innovative advancements such as the aforementioned, in tandem with the increased governmental funding for medical research and development activities and a rather favorable reimbursement scenario in the advanced economies, medical X-ray market share is forecast to surpass USD 16 billion by 2025.
Medical X-ray market trends from direct (digital) radiography technology
Once regarded a figment of scientific imagination, digital radiography technology, as on today, holds prime importance in medical X-ray market. The evolution from a non-portable and high X-ray dosage solution to a technology that offers mobility, wireless capabilities, high-resolution imaging, low X-ray dosage and exposure, and convenient affordability is indeed appreciable, depicting how far DR-based medical X-ray industry has come. These detectors possess the ability to preserve original image quality and store files for later access – an advantage that CR systems could not offer.
In recent times, subject to the robust advancements in technology and the massive shift toward digitization, medical X-ray market players have been striving to tap the unexplored arenas and come up with a gamut of challenging products in DR-based medical X-ray industry. These systems, it is observed, have been extensively deployed in clinics, hospitals, and numerous other medical facilities. With increasing demand, medical X-ray market behemoths have been facing periodic challenges to brainstorm even more, versatile, lightweight, reliable, durable, and mobile DR systems. Driven by the robust requirement of these systems for dental applications, orthopedic applications, chest imaging, and mammography, DR-based medical X-ray industry is anticipated to witness rapid progressions in the ensuing period.
Make Inquiry about this report @ https://www.decresearch.com/inquiry-before-buying/2294
Increased risks of patient exposure to high radiation, for a prolonged period, has been indisputably considered as a major hindrance for medical X-ray market. As per statistics, X-rays account for more than 89% of the annual radiation exposure. Numerous efforts have been undertaken in the last many years, to brainstorm technologies for lowering this radiation exposure that has been posing as a critical restraint for the commercialization scope of medical X-ray market. In this regard, recently, a group of researchers had unveiled a study that focuses on a mathematical model – the linear no-threshold theory, that would help set radiation standards. Positioning a well-recognized, massively high dose of radiation that would have a severe impact on human health, the algorithm would help achieve a linear extrapolation to minimally lower doses to detect the assumed impact. In the event that the study translates into a practical manifestation, it would create waves of anticipation in medical X-ray market, prompting players to quickly commercialize the technology. In consequence, what can be unassailably inferred is that the results obtained from the numerous R&D programs and the innovative contributions by major companies, would result in medical X-ray market carving out a lucrative growth path in the years ahead.