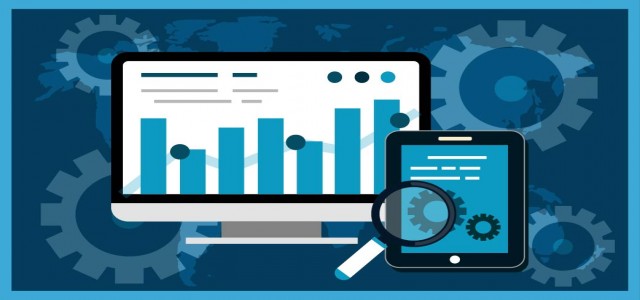 Global NBR powder market evaluates the growth trends of the industry through historical study and estimates future prospects based on comprehensive research. The report extensively provides the market share, growth, trends and forecasts for the period 2019-2024.
ExxonMobil's yesteryear buyout of Lion Copolymers Services is an apt instance depicting the growth tactics adopted by NBR powder market players to sustain in this business space. The oil & gas major acquired the synthetic rubber product manufacturer in August 2017 with the aim of positioning its assets for potential future investments. The deal apparently included Lion's SBR (styrene butadiene rubber) plant, where the company abundantly manufactured nitrile butadiene rubber powder as well. Despite ExxonMobil's declaration of not restarting production at the plant, the acquisition has added a new growth dimension for the company in NBR powder market, providing a benchmark for other companies as well.
Request for a sample copy of this report @ https://www.decresearch.com/request-sample/detail/2480
The application spectrum of nitrile butadiene market is indeed versatile, owing to which the research community has worked to develop advanced processes for manufacturing sustainable rubber and plastics from butadiene. The blended butadiene is prominently used to produce seals, hoses, and gloves. Furthermore, on account of the product's notable properties such as adequate tensile strength, resilience, excellent compression resistance, and elongation, most of the automotive parts manufacturers gave begun to prefer NBR powder for developing automobile components. Not to mention, other end-use product manufacturers have also been launching novel components incorporating NBR powder as a prominent ingredient.
A pivotal instance justifying the aforesaid statement is that of the leading bearing and seal manufacturer, SKF, developing an advanced RSH seal design for deep-groove ball bearings. Last year, the company came up with this upgraded RSH seal with a dual lip design to provide protection from dusty working environments. The seal is made from NBR powder, resists oil-based lubricant and petroleum products and ensures smoother operation. Clearly, SKF seems to have undertaken the production of the upgraded design on account of NBR powder's extensive benefits. The initiative also endorses the fact that the massive development of NBR powder based sealing solutions is poised to impel NBR powder market share in the years ahead.
Speaking of NBR powder seals, it would be imperative to mention that nitrile rubber is also used to make industrial gloves for a safe working environment. NBR powder is considerably more resistant than natural rubber to acids and oils, making it suitable for the manufacturing of examination, disposable lab, and cleaning gloves. The process of manufacturing gloves is also simple as compared to other types of synthetic rubbers. Considering the vast scope of applications where gloves are deployed, it is rather overt that NBR powder market would amass substantial returns from the glove production industry. Incidentally, NBR powder gloves find usage in healthcare, drywalling, gardening, roofing, carpentry, automotive and more.
Regional expansions are fast emerging as a go-to growth tactic for nitrile butadiene rubber powder market players. A couple of years ago, Apcotex Industries purchased Indian subsidiary of the U.S. based Omnova Solutions Inc., OSIPL for USD 5.3 million. Omnova Solutions India Pvt Ltd was the second largest manufacturer of NBR powder (acrylonitrile butadiene rubber) in India back then. With this acquisition, Apcotex evolved as a leading manufacturer of HSR and NBR powder across India. This deal also added new products, advanced processes, and novel technologies to Apcotex's portfolio, substantially upscaling its position in India nitrile butadiene rubber powder industry.
Make an inquiry for purchasing this report @ https://www.decresearch.com/inquiry-before-buying/2480
The ongoing trends of sustainability and eco-friendly manufacturing have also had a pivotal impact on NBR powder market outlook. Recently, this vertical witnessed the launch of a unique thermoplastic material with 50% renewable content. The shifting focus toward increasing use of renewable products considering ecological and economic benefits will thus lead to a rise in the adoption of such renewable products. Indeed, it is being speculated that some of the players in nitrile butadiene rubber powder industry are looking forward to using this newly developed butadiene to manufacture car tires and smartphone cases. This is also indicative of the fact that the collaboration between industry players and researchers in product development initiatives will also propel NBR powder market growth over the years ahead.
Taking into consideration the rising demand for consumer goods and other industrial rubber products, it is rather overt that there would be a plethora of growth opportunities for NBR powder market players in the ensuing years. Tried-and-tested business tactics such as M&As are expected to reign supreme in the competitive spectrum of this vertical, helping companies to extend their regional scope. With automakers wanting to incorporate more plastic materials in vehicle manufacturing and regulatory bodies stressing on the significance of maximum vehicle efficiency, nitrile butadiene rubber powder market size, by the end of 2024, will record a valuation of more than USD 600 million.
Partial Chapter of the Table of Content
Chapter 7. Nitrile Butadiene Rubber (NBR) Powder Market, By End-user
7.1. Global nitrile butadiene rubber (NBR) powder market share by end-user, 2016 & 2024
7.2. Automotive
7.2.1. Market estimates and forecast, 2013 - 2024
7.2.2. Market estimates and forecast by region, 2013 – 2024
7.3. Construction
7.3.1. Market estimates and forecast, 2013 - 2024
7.3.2. Market estimates and forecast by region, 2013 – 2024
7.4. Footwear
7.4.1. Market estimates and forecast, 2013 - 2024
7.4.2. Market estimates and forecast by region, 2013 – 2024
7.5. Consumer goods
7.5.1. Market estimates and forecast, 2013 - 2024
7.5.2. Market estimates and forecast by region, 2013 – 2024
7.6. Others (tubes, coatings, etc.)
7.6.1. Market estimates and forecast, 2013 - 2024
7.6.2. Market estimates and forecast by region, 2013 – 2024
Request for an in-depth table of contents for this report @ https://www.decresearch.com/toc/detail/nitrile-butadiene-rubber-nbr-powder-market