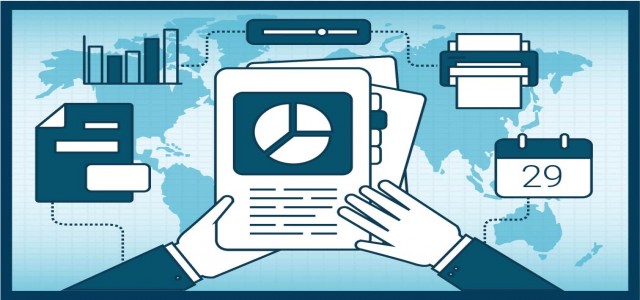 According to the Graphical Research new growth forecast report titled North America Disposable Thermometer Market value is set to exceed USD 112 Million by 2026. Rising adolescent population base are prone to various disease such as flu, malaria and dengue among others. For instance, according to the Centers of Disease Control and Prevention (CDC), flu places a substantial burden each year in U.S. CDC estimated that, approximately 35.5 million patients were diagnosed with influenza in 2019. Thus, the demand for thermometers will increase due to the need of monitoring the body temperature, thereby augmenting the disposable thermometer market growth. Various technological advancements for manufacturing cost efficient disposable thermometers will further boost the market growth in the coming years.
Request for a sample of this report @ https://www.graphicalresearch.com/request/1362/sample
Innovations include combination of technology such as 3D printing with thermochromic liquid crystals to produce easy-to-read, high-quality, single-color change and moving line thermometers. Such innovations will create lucrative opportunities in the market thereby augmenting the industry growth. The adoption trend of non-mercury disposable thermometer in this region has increased in past few years. However, technical limitation of the device may hamper North America disposable thermometer industry growth in the forthcoming years.
Mercury thermometer segment held substantial revenue share in 2019 and is estimated to witness 5.2% CAGR over the analysis timeframe. The major factor boosting the market growth are the rising prevalence of infectious diseases, wherein measuring body temperature is the main diagnosis that requires accurate measurement. As per the Centers for Disease Control and Preventions, approximately 1,500 patients are diagnosed with malaria each year in U.S. The major symptoms of malaria include fever, cold and headache, therefore with an increasing prevalence of such diseases, the demand will drive the segmental growth.
Axilla segment was valued over USD 8 million in 2019. Axillary body temperature measurements are comfortable for patients. The thermometers are placed in the central position and adducting the arm, close to the chest wall. Clinical thermometers are widely used, providing continuous temperature measuring for 3-5 minutes. Such advantages of axillary measurement will offer considerable growth opportunities to the segment.
Homecare settings segment was valued around USD 6 million in 2019 and is anticipated to show significant growth over the coming years. Rising elderly population are prone to various diseases due to their weak immunity system. Therefore, major homecare companies or providers are developing novel devices to deliver home healthcare services. For instance, WHO has developed an interim guidance for patient needs, and recommended the safe homecare for patients suffering from COVID-19, having mild symptoms such as fever and cold. This initiative has enhanced devices for homecare settings, thus, driving the disposable thermometer market growth.
Canada disposable thermometer market is estimated to expand by more than 6.5% CAGR during the forecast years. According to Government of Canada report, as of 18th May 2020, approximately 77,002 patients are infected from coronavirus in Canada. Hence, indicating the increased requirement of thermometers in this region. Additionally, government initiatives regarding the use thermometers during the COVID-19 outbreak will further increase the demand of disposable thermometer and thus, fostering the industry growth.
Major market players in the market are 3M Company, Medline Industries, GF Health Products and Advanced Meditech Internationals among others. These industry players have undertaken various business strategies such as new product launches and collaborations for business expansion.
Browse key industry insights along with Full TOC @ https://www.graphicalresearch.com/table-of-content/1362/north-america-disposable-thermometer-market
North America Disposable Thermometer Market research report includes in-depth coverage of the industry with estimates & forecast in terms of revenue in USD million and volume in million units from 2015 to 2026, for the following segments:
Market Share, By Type, 2015-2026 (USD Million & Million Units)
Digital thermometers
Mercury thermometer
Strip thermometer
Market Size, By Target Area, 2015 – 2026 (USD Million)
Oral
Axilla
Rectal
Others
Market Growth, By End-use, 2015-2026 (USD Million)
Hospitals
Homecare settings
Diagnostic centers
Others
Related Reports:
Asia Pacific Digital Health Market: https://www.marketwatch.com/press-release/asia-pacific-digital-health-market-to-witness-elevated-growth-at-342-cagr-during-the-assessment-period-2019-2025-2020-06-30
Europe In-vitro Diagnostics Market: https://www.marketwatch.com/press-release/europe-in-vitro-diagnostics-market-growth-to-outpace-at-57-cagr-by-2024-2020-07-01
Asia Pacific Self-Monitoring Blood Glucose Devices Market: https://www.marketwatch.com/press-release/asia-pacific-self-monitoring-blood-glucose-devices-market-to-steer-at-61-cagr-to-2024-2020-07-02
About Graphical Research:
Graphical Research is a business research firm that provides industry insights, market forecast and strategic inputs through granular research reports and advisory services. We publish targeted research reports with an aim to address varied customer needs, from market penetration and entry strategies to portfolio management and strategic outlook. We understand that business requirements are unique: our syndicate reports are designed to ensure relevance for industry participants across the value chain. We also provide custom reports that are tailored to the exact needs of the customer, with dedicated analyst support across the purchase lifecycle.
Contact Us:
Parikhit B.
Corporate sales,
Graphical Research
Email: [email protected]
Web: https://www.graphicalresearch.com