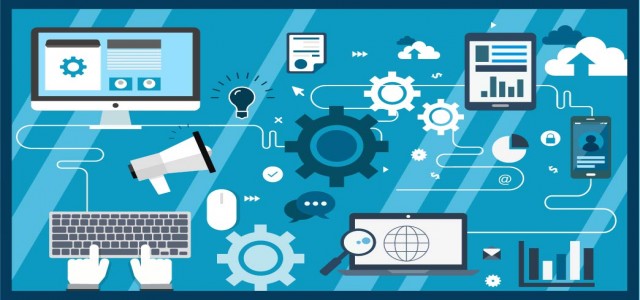 Driven by the expansion of food & beverages sector and the lucrative nature of the cosmetics industry, the North America insulated packaging market size is expected to increase commendably in the forthcoming years. According to the Packaging Machinery Manufacturers Institute (PMMI), the U.S. food packaging sector is forecast to witness a steady pace of growth over the forthcoming years. The country's food-contact packaging sector is highly regulated by the Food and Drug Administration (FDA). With food being one of the most sensitive products to transfer and store, the regulations are expected to promote adoption of insulated packaging such as insulated food bags considerably.
PMMI anticipates that meat, meat-related products, processed snack foods, pet food, and food & vegetables would be the most innovative food & beverages industry segments in coming years. Among the aforementioned segments, snack foods, meat, and meat related products are anticipated to outperform others. This growth is being attributed to increasing consumer demand with respect to convenience options and portion control. In industry segments where food products need to be effectively packaged over long periods, these growing demands would open up new opportunities for North America insulated packaging industry players.
Request for a sample copy of this report @ https://www.decresearch.com/request-sample/detail/4068
Designed to prevent damage to temperature-sensitive products like pharmaceuticals, foods, and cosmetics, insulated packaging commands a noticeable presence in several high-growth industries. The packaging materials' ability to maintain an ideal storage environment for shipping or containing a variety of goods would be driving North America insulating packaging industry outlook in coming years.
Owing to environmental concerns, pet food and snack foods segments, which use conventional plastic packaging, are seeking new packaging solutions that are biodegradable and recyclable. The necessity for a recyclable, biodegradable, printable, and food-safe material could lead these segments to flexible insulated packaging for a solution, boosting insulated packaging market share further.
Meanwhile, North America insulated packaging market outlook is expected to become more favorable owing to the growth of the cosmetics industry. According to Forbes, today consumers, particularly women, are actively exploring and adopting new beauty trends. This is a part of a bigger generational transformation; wherein younger consumers are more willing to change their preferences.
Changing preferences are giving rise to the adoption of locally-produced, organic, natural or artisanal products, transforming product segments such as skincare. To keep up with this shift, popular beauty and skincare products no longer depend on synthetic ingredients.
Make an inquiry for purchasing this report @ https://www.decresearch.com/inquiry-before-buying/4068
In the category of clean, natural, and even food-standard beauty & skincare products, industry players are seeking out alternate means to extend the shelf-life of their products. The insulated packaging industry is expected to leverage its capabilities to address these cosmetics industry demands.
According to the L'Oréal 2018 annual report, skincare accounts for 39% of the cosmetics market in terms of product category. The global cosmetics industry recorded estimated sales of approximately €200 billion in 2018 with North America accounting for 25% of the industry by geographic zone.
North America's integral contribution towards the growth of the cosmetics industry presents a lucrative growth opportunity to the insulated packaging industry. With cosmetics industry demands projected to grow steadily through non-synthetic products, the North America insulated packaging market share is slated record remarkable growth over forecast timeframe.
Browse complete Table of Contents (ToC) of this research report @ https://www.decresearch.com/toc/detail/north-america-insulated-packaging-market
Overall, attributing to changing packaging demands in the food & beverages industry along with shifting consumer preferences toward cosmetics products, insulated packaging adoption is slated to experience a sizable boost in coming years. A research report by Global Market Insights, Inc., estimates that the North America insulated packaging market valuation would surpass a valuation of $3 billion by 2025.
Read More Related Link:
Geotextile Market to gain significant revenue by 2024