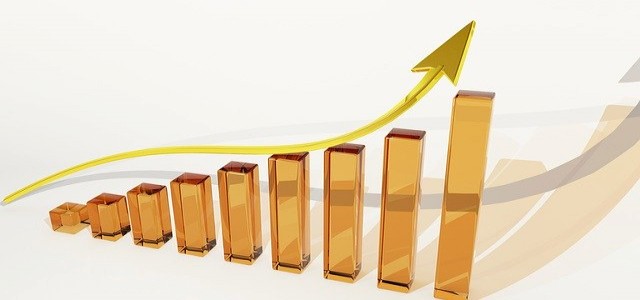 According to the Graphical Research new growth forecast report titled North America Intensive Care Beds Market Share is set to exceed USD 1 billion by 2026, according to a new research report by Graphical Research. Growing COVID-19 pandemic in the region has augmented the demand for the intensive care beds that is boosting the market growth positively. Owing to this pandemic disease the increasing number of hospital admissions and critical care has led to rising demand for intensive care beds. According to the Institute of Health Metrics and Evaluation (IHME), the 41 states of the U.S. will need more beds in the coming months as the pandemic continues to spread. Hence, owing to the above mentioned factors the North America intensive care beds market will witness an exponential growth in the coming period.
Request for a sample of this report @ https://www.graphicalresearch.com/request/1358/sample
Growing geriatric population coupled with chronic diseases such as chronic respiratory emergencies is further fueling the market growth. Rising volume of chronic care patients and increasing investments in healthcare infrastructural development are some other factors that are propelling the market growth. In addition, as the new patients suffering from COVID-19 will occupy the intensive care beds in the hospitals, the demand for new ICU beds will increase that in turn will boost the overall market growth in the upcoming years. However, stringent regulations hinder the adoption of these medical products across the region.
Electric bed segment held substantial revenue share in 2019 and is estimated to witness around 3.3% CAGR over the analysis timeframe. Increasing adoption of these beds among hospitals is due to several advantages such as better assistance in shifting patients and improvement in blood circulation. Furthermore, the technologically advanced electric beds can be adjusted by a remote control that enable patient to determine the best position. Hence, owing to these advantages the market will witness an upsurge in the production of electric beds that in turn will propel the overall market growth positively.
Specialized intensive care units' segment was valued over USD 250 million in 2019. This is attributed to the large number of patients suffering from chronic respiratory emergencies that require intensive care. Furthermore, experienced physician convenience, low risk of infections and expertise nurses are some other factors that are fueling the market growth.
The hospital segment held the largest revenue in 2019 and was valued at around USD 268 million. The dramatic growth in the number of hospital admissions due to rising covid-19 patients across the region is propelling the market expansion. According to a few reports, the number of COVID-19 cases in the U.S. has crossed 1 million in April 2020. The high number of hospitalized patients in the country will in turn boost the demand for more intensive care beds that will further propel the overall market growth.
U.S. intensive care beds market is estimated to witness around 2.4% CAGR during the forthcoming years. The rising number of COVID-19 cases in the country that has increased the number of hospital admissions propels the demand for the intensive care beds. According to a survey conducted in the U.S., more than 100,000 ICU beds were reported in 2018, however, due to rising covid-19 population in the country the healthcare providers are focusing on increasing the ICU capacity of beds to fight against this pandemic disease. Hence, owing to these factors the market will witness a substantial growth in the country.
Major industry players involved in the market include Stryker Corporation, Hill-Rom Holdings, Invacare Corporation, LINET, Medline Industries, Narang Medical Limited and others. These companies are adopting inorganic strategies such as mergers and acquisitions, collaborations and partnerships to maintain their market position. For instance, in November 2016, LINET group announced the launch of Eleganza 5 bed a new brand of ICU beds having innovative technology. This strategic move assisted the company in acquiring new customers thereby, enhancing the revenue growth.
Browse key industry insights along with Full TOC @ https://www.graphicalresearch.com/table-of-content/1358/north-america-intensive-care-beds-market
North America intensive Care Beds Market Research Report includes in-depth coverage of the industry with estimates & forecast in terms of revenue in USD million and volume in Units from 2015 to 2026, for the following segments:
Market Share, By Product, 2015-2026 (USD Million & Units)
Market Size, By Application, 2015-2026 (USD Million & Units)
General ICUs
Specialized ICUs
Pediatric and Neonatal ICUs
Market Forecast, By End-use, 2015-2026 (USD Million & Units)
Hospitals
Ambulatory Surgical Centers
Others
Related Reports:
Europe Medical Waste Management Market : https://www.marketwatch.com/press-release/europe-medical-waste-management-market-to-witness-robust-expansion-of-usd-4-bn-throughout-the-forecast-period-2020-2026-2020-05-25
Asia Pacific Medical Products Market : https://www.marketwatch.com/press-release/asia-pacific-medical-products-market-to-trace-exponential-gain-of-usd-82-bn-over-2019-2025-2020-05-25
About Graphical Research :
Graphical Research is a business research firm that provides industry insights, market forecast and strategic inputs through granular research reports and advisory services. We publish targeted research reports with an aim to address varied customer needs, from market penetration and entry strategies to portfolio management and strategic outlook. We understand that business requirements are unique: our syndicate reports are designed to ensure relevance for industry participants across the value chain. We also provide custom reports that are tailored to the exact needs of the customer, with dedicated analyst support across the purchase lifecycle.
Contact Us:
Parikhit B.
Corporate sales,
Graphical Research
Email: [email protected]
Web: https://www.graphicalresearch.com