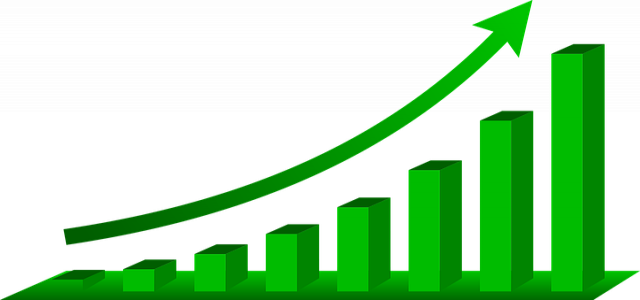 According to the Graphical Research new growth forecast report titled North America Medical Waste Management Market size is set to exceed USD 6.5 billion by 2026. The growing healthcare industry with novel medical waste services especially in the North America region will offer lucrative market growth opportunities. The government and non-government organizations of North America are constantly focusing on advancing healthcare infrastructure as well as enhancing the healthcare services. Hence, increasing investment towards refining healthcare infrastructure will boost the overall industry growth.
Request for a sample of this report @ https://www.graphicalresearch.com/request/1346/sample
Furthermore, the increasing need for safe and accurate handling of biomedical waste will propel the demand for secured medical waste services in the North America region. Medical waste contains numerous infectious materials, generated by healthcare facilities including research centers, hospitals and blood banks among others. Therefore, various companies operating in this market are undergoing several compliances as well as guidelines to restrict the spared of infections, that thereby propel the industry growth. However, lack of awareness associated with medical waste disposal may hinder the overall medical waste management market growth.
The hazardous segment held significant revenue share in 2019 and is estimated to witness more than 6.5% CAGR over the analysis timeframe. According to the WHO, human tissue fluids, contaminated supplies along with human tissue fluids are categorized as biohazardous waste. Also, radioactive wastes, sharps, infectious materials, and pathological waste among others are referred to as hazardous waste. Moreover, exposure to hazardous medical waste may cause severe infection, disease, or injury to healthcare professionals and workers that raise the need for accurate and safe medical waste management treatment services. This increasing demand for medical waste management services will drive the market growth over the forecast period.
Based on services, the market is bifurcated into recycling services, collection, transportation, & storage services and treatment and disposable services. Amongst them, the recycling services segment was valued over USD 1.3 billion in 2019. The recycling process minimizes the pollution every year, as the waste is not buried in the land as compared to other services. The Environmental Protection Agency (EPA), the World Health Organization, and other regulatory bodies are continuously working to find several effective ways of recycling medical waste. Hence, the surging advantages of these services will accelerate business growth.
Based on end-use, the market is segmented into hospitals, laboratories, and research centers, nursing homes, and others. The nursing home segment is projected to witness around 12% revenue share in 2019. It is observed that a large number of geriatric population base choose for nursing homes in the North America region. These nursing homes provide better patient care with 24-hour care supervision that fosters the segmental expansion. Also, these homes are equipped with advanced technologies that help in daily tracking under a superior healthcare professional team. Therefore, rising admissions in nursing homes will boost the industry expansion.
Canada medical waste management market is estimated to experience around 4.5% CAGR during the forecast years. According to the data published by the Canadian Cancer Society 2019, nearly 220,400 cases of cancer were estimated in Canada. The increasing number of cases thereby rises the number of visits to the hospitals that eventually leads to higher accumulation of medical waste in the country. Moreover, increasing healthcare expenditure coupled with rising awareness for safe disposal of medical waste in the country favors market growth.
Few of the eminent market players operating in the market are Triumvirate Environmental, Veolia, Daniels, US Ecology, Stericycle, Biomedical Waste Solutions, Suez, Sharpsmart, Republic Services, Waste Management, and Clean Harbors. These notable business players have undertaken various organic and inorganic growth strategies for industry expansion. For instance, Stericycle adopted guidelines for the effective disposal of medical waste due to the current outbreak of COVID-19. Therefore, the adoption of such specific guidelines helped the company to simplify its medical waste packaging.
Browse key industry insights along with Full TOC @ https://www.graphicalresearch.com/table-of-content/1346/north-america-medical-waste-management-market
North America medical waste management market research report includes in-depth coverage of the industry with estimates & forecast in terms of revenue in USD million from 2015 to 2026, for the following segments:
Market Share, By Type of Waste, 2015 - 2026 (USD Million)
Market Size, By Service, 2015 - 2026 (USD Million)
Collection, transportation & storage services
Treatment and disposable services

Incineration
Autoclaving
Microwaving
Others

Recycling services
Others
Market Trends, By Waste Generator, 2015 - 2026 (USD Million)
Hospitals
Laboratories and research centers
Nursing homes
Related Reports:
Europe Personal Protective Equipment for Infection Control Market : https://www.marketwatch.com/press-release/europe-personal-protective-equipment-for-infection-control-market-to-accrue-commendable-proceeds-of-usd-35-bn-by-2026-2020-05-22
North America Intensive Care Beds Market : https://www.marketwatch.com/press-release/north-america-intensive-care-beds-market-to-receive-overwhelming-hike-in-revenues-of-usd-1-bn-by-2026-2020-05-22
About Graphical Research :
Graphical Research is a business research firm that provides industry insights, market forecast and strategic inputs through granular research reports and advisory services. We publish targeted research reports with an aim to address varied customer needs, from market penetration and entry strategies to portfolio management and strategic outlook. We understand that business requirements are unique: our syndicate reports are designed to ensure relevance for industry participants across the value chain. We also provide custom reports that are tailored to the exact needs of the customer, with dedicated analyst support across the purchase lifecycle.
Contact Us:
Parikhit B.
Corporate sales,
Graphical Research
Email: [email protected]
Web: https://www.graphicalresearch.com