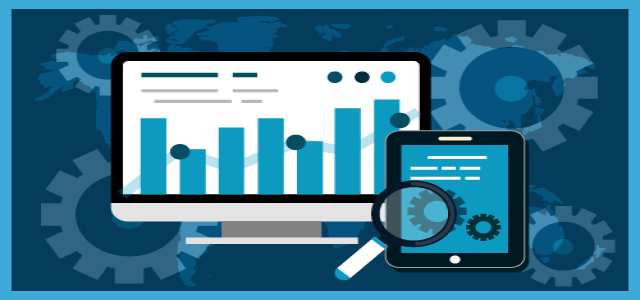 Polymer Nanocomposites Market evaluates the growth trends of the industry through historical study and estimates future prospects based on comprehensive research. The report extensively provides the market share, growth, trends and forecasts for the period 2019-2025.
Polymer nanocomposites market trends are driven by increasing application of the product in the biomedical, automotive, electrical and aerospace industries. In the biomedical sector, polymer nanocomposites are used in operations like gene therapy, wound healing, hip implants, catheters, tissue engineering, medical devices implantation, bone repair and more. The product has also attracted significant research and industrial interests owing to its excellent physio-chemical and mechanical properties.
Increasing application and investments from the electronic industry is anticipated to drive polymer nanocomposites market share. For instance, in 2019, Singapore-based NanoBio Lab signed a MoU with Canada's Hydro-Québec to provide US $20 million for a joint laboratory to focus on making more efficient and safer batteries using innovative nanomaterials.
Request for a sample copy of this report @ https://www.decresearch.com/request-sample/detail/3892
Based on application, the polymer nanocomposites market is anticipated to garner long-term proceeds from the automotive industry. Using polymer nanocomposites, automakers can seemingly offer benefits like reduced vehicular weight, higher engine efficiency, lower CO2 emissions and superior vehicle performance.
Specifically in the tire manufacturing industry, nanoclay composites are used for improving barrier and mechanical properties of tires and tubes, as well as for improving tire properties like tensile strength, tear resistance, rolling resistance, improved flame resistance, dimensional stability, and enhanced air retention. Polymer nanocomposites are also used in automotive coatings, weather resistive coatings, highly scratch resistance clear coatings, and for ultra-reflecting layer for vehicle mirrors.
Advancements in the tire manufacturing industry are expected to accelerate polymer nanocomposites demand. Moreover, with increasing research activities and development of advanced tire segments, the polymer nanocomposite market size is estimated to garner significant traction through the automotive industry.
The carbon nanotubes segment of polymer nanocomposites market is expected to witness rapid growth owing to increased application in additive manufacturing (AM) 3D printing technology. Carbon nanotubes (CNT) have demonstrated remarkable mechanical, electrical, and thermal properties, compared to that of conventionally manufactured counterparts, in additive 3D printers. The product offers improved dispersion and efficient compatibility with matrix polymer.
Make an inquiry for purchasing this report @ https://www.decresearch.com/inquiry-before-buying/3892
The advent of 3D printing has led to significant investments in polymer nanocomposites industry from the aeronautics and aerospace industry. For instance, in 2019, NASA scientists received around US $2 million to develop 3D printed multi-sensor devices to be made using various nanomaterials including graphene and carbon nanotubes for space exploration.
Additionally, growing application of carbon nanotubes in electric vehicle will boost product demand over the forecast period. In 2019, two major Chinese firms attained permission to mass-produce a dispersion of single wall carbon nanotube, the Tuball Batt, that will enable use of silicon anodes in EV batteries on an industrial scale, further helping improve EV battery life and energy density.
Increasing application across battery storage have also led to growing application of carbon nanotubes in consumer electronics. In 2019, telecom equipment manufacturer, Nokia announced producing 5G-ready lithium nanotube batteries that could last over twice longer compared to normal batteries. With such growing application, the carbon nanotubes segments is anticipated to offer momentous growth proceeds to the polymer nanocomposite industry over the coming years.
In terms of regional share, Europe polymer nanocomposite market is estimated to accrue immense growth from the automotive industry. Presence of key automotive giants like Audi, BMW, Fiat, Mercedes-Benz and more across the region will likely offer impetus to polymer nanocomposites industry growth. Moreover, stringent emission standards will boost demand for lightweight vehicles, accelerating adoption of polymer nanocomposites.
In 2018, representatives of the European Commission, the European Council and the European Parliament agreed upon targets aimed to reduce average CO2 emissions from new cars by 15% in 2025 and by 37.5% in 2030, relative to a 2021 baseline.
Increasing sales and demand for electric vehicles will also foster polymer nanocomposites market demand in the region. According to reports, electric vehicle maker Tesla has gained significant traction in markets like Norway, where sales of the Model 3 was recorded at 45% of all cars sold in the country. Meanwhile, in the Netherlands, Tesla registrations surpassed 2,500 in June 2019, cite reports.
Request for an in-depth table of contents for this report @ https://www.decresearch.com/toc/detail/polymer-nanocomposites-market
In addition, Tesla CEO Elon Musk has also recently revealed plans to pick a location for the company's new factory in Europe by the end of 2019. Thus, with such expansion strategies and stringent emission standards, the Europe polymer nanocomposite market is estimated to procure considerable growth impetus over the coming years.
Polymer nanocomposites has witnessed increasing demand from various industries worldwide. The product can effectively be used to substitute metal parts in applications across industries like automotive & aerospace. Rising investment in R&D programs and growing product adoption will expand polymer nanocomposites industry size in the forecast period.
Partial Chapter of the Table of Content
Chapter 4. Polymer Nanocomposites Market, By Polymer
4.1. Key polymer insights
4.2. Epoxy resin
4.2.1. Market estimates and forecast, 2014 – 2025
4.2.2. Market estimates and forecast by region, 2014 – 2025
4.3. Polyamide (PA)
4.3.1. Market estimates and forecast, 2014 – 2025
4.3.2. Market estimates and forecast by region, 2014 – 2025
4.4. Polyethylene (PE)
4.4.1. Market estimates and forecast, 2014 – 2025
4.4.2. Market estimates and forecast by region, 2014 – 2025
4.5. Polypropylene (PP)
4.5.1. Market estimates and forecast, 2014 – 2025
4.5.2. Market estimates and forecast by region, 2014 – 2025
4.6. Others
4.6.1. Market estimates and forecast, 2014 – 2025
4.6.2. Market estimates and forecast by region, 2014 – 2025
Get more related news -
Polymer Nanocomposites Market 2020 By Regional Industry Trend, Revenue & Growth Forecast To 2025
Polymer Nanocomposites Market to cross USD 31 Bn by 2025