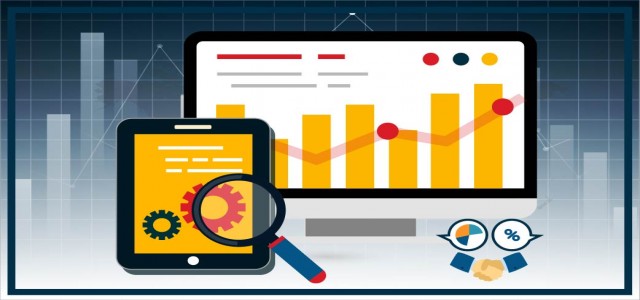 Transparent Ceramics Market evaluates the growth trends of the industry through historical study and estimates future prospects based on comprehensive research. The report extensively provides the market share, growth, trends and forecasts for the period 2019-2025.
Growth of transparent ceramics market share can be accredited to the factors like commendable physical and chemical properties of transparent ceramics. Increasing transparent ceramics applications in defense coupled with growing defense budget are likely to help accelerate transparent ceramics industry share. The market players carrying out research and development activities and adopting latest technologies are also aspects that are adding impetus to transparent ceramics market growth.
Some of the market trends helping transparent ceramics market to grow in the upcoming years are mentioned below:
Increasing innovations and defense budget will help propel transparent ceramics industry outlook over the forecast period
Concerns about national security have been increasing and so have the use of transparent ceramics. In the U.S., growing demand for personnel protection in the Department of Defense for transparent armor, the Defense-wide Manufacturing Science and Technology program along with the Air Force Research Laboratory, has been noted to encourage the production of aluminum oxynitride products offering greater system performance.
Request for a sample copy of this report @ https://www.decresearch.com/request-sample/detail/3638
The transparent ceramic armor provides better ballistic protection at less than half the weight and thickness as compared to the conventional glass laminates. This property provides the war fighter with higher protection for both ground and air vehicles and offers the transparent ceramics market a considerable scope for increasing revenue share.
ALON, which is being used in the armor, is a transparent ceramic material consisting of aluminum, nitrogen, and oxygen. It commences as a powder which is made transparent and formed into unique shapes through the employment of high pressure and temperature.
Transparent armor is presently being used on U.S. Army Chinook and Blackhawk helicopters. The outstanding durability and impact resistance of ALON have also attracted the attention of NASA for Cupola scratch pane windows on the International Space Station.
The U.S. has reportedly presented the highest military expenditure in the world. The transparent ceramics applications in designing modern warfare arms will offer impetus to the regional market over 2019-2025.
Growing research and development activities by the industry players to expand business will surge the transparent ceramics market share:
Transparent ceramics market players have a significant role in offering impetus to the industry expansion. For instance, Kyocera Corporation, one of the leaders in transparent ceramics industry, has reportedly announced the inauguration of the novel Minato Mirai Research Center in Yokohama, Japan. The research center has been built with the intentions to promote open innovation and the development of new technologies and business opportunities.
Make an inquiry for purchasing this report @ https://www.decresearch.com/inquiry-before-buying/3638

Kyocera already runs three research and development facilities across the Tokyo metropolitan area which concentrate on developing systems and software to be utilized in automotive, environmental, energy and telecommunications sectors. Recognizing the significance of technological development in these fields and importance of application of transparent ceramics, the company had started the Minato Mirai Research Center. The research center will also integrate resources of the existing three centers and promote new business creation and R&D related to artificial intelligence (AI), IoT, autonomous driving, and robotics.
Kyocera has aimed to expand its existing businesses and development of new businesses which is essential for the Kyocera Group to reach its target of 2 trillion yen in sales by March 2021. The application of advanced transparent ceramics in these sectors with increasing R&D activities being promoted by transparent ceramics market majors will contribute to the growing industry revenue share.
Extraordinary properties of the product will help drive transparent ceramics market trends
Commendable properties of transparent ceramics have led to replacement of glass in a variety of high-end applications. Transparent ceramics are four times stronger and harder than the conventional glass. As a result, transparent ceramic products have a longer life and are scratch proof, which make them suitable for high wear circumstances.
The product possesses high thermal resistance and can endure temperature of up to 1,600°C. Also, the melting point of conventional glass is only 500°C. Therefore, transparent ceramics are suitable to be used in dental kiln, blasting cubicles, transparent ballistic vehicle protection, etc.
Exceptional properties of transparent ceramics such as high resistance against heat in comparison with glass are likely to propel the industry growth. High demand in the military applications is also a major factor expanding the transparent ceramics market size. According to a latest research report, transparent ceramics market size will show a considerable growth by surpassing $1 billion by 2025.
Request for an in-depth table of contents for this report @ https://www.decresearch.com/toc/detail/transparent-ceramics-market
Partial Chapter of the Table of Content
Chapter 4. Transparent Ceramics Market, By Product
4.1. Key product insights
4.2. Sapphire
4.2.1. Market estimates and forecast, 2014 – 2025
4.2.2. Market estimates and forecast by application, 2014 – 2025
4.2.3. Market estimates and forecast by region, 2014 – 2025
4.3. Magnesium Aluminate Spinel (Mg-Spinel)
4.3.1. Market estimates and forecast, 2014 – 2025
4.3.2. Market estimates and forecast by application, 2014 – 2025
4.3.3. Market estimates and forecast by region, 2014 – 2025
4.4. Yttria-Alumina Garnet (YAG)
4.4.1. Market estimates and forecast, 2014 – 2025
4.4.2. Market estimates and forecast by application, 2014 – 2025
4.4.3. Market estimates and forecast by region, 2014 – 2025
4.5. Aluminum Oxynitride
4.5.1. Market estimates and forecast, 2014 – 2025
4.5.2. Market estimates and forecast by application, 2014 – 2025
4.5.3. Market estimates and forecast by region, 2014 – 2025
4.6. Others
4.6.1. Market estimates and forecast, 2014 – 2025
4.6.2. Market estimates and forecast by application, 2014 – 2025
4.6.3. Market estimates and forecast by region, 2014 – 2025
Get more related news -
Transparent Ceramics Market will grow at 20% CAGR to hit USD 1 bn by 2025
Transparent Ceramics Market 2019-2025 By Regional Trend, Revenue & Growth Forecast
Transparent Ceramics Market Global Industry Trends, Growth Forecast Report 2019-2025