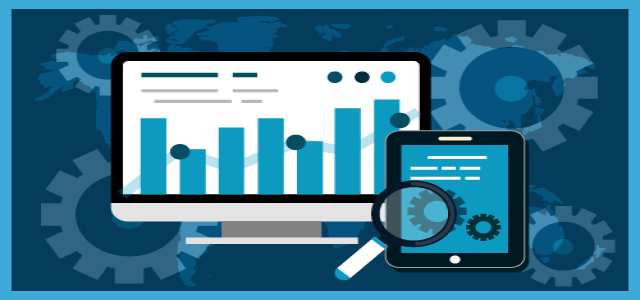 Water Soluble Polymer Market evaluates the growth trends of the industry through historical study and estimates future prospects based on comprehensive research. The report extensively provides the market share, growth, trends and forecasts for the period 2017-2024
The recent years have witnessed the occurrence of conclusive alliances in the water soluble polymer market, primarily on account of the fact that companies partaking in this business space seem intent on extending their product portfolio that may be imperatively used across industrial spheres along the likes of detergents & household products, petroleum, water treatment, oil and gas, and paper making. The recent partnership between the life sciences giant, Pressure Biosciences Incorporation, and Phasex Corporation, a major biotech firm, is an exemplification of the numerous developments that water soluble polymer market is currently being defined by. The collaboration has been intended toward integrating Pressure Biosciences' ultra shear technology with the latter's supercritical fluid-based processing methods in order to develop stable water-soluble Nanoemulsion-based delivery systems for nutraceuticals. Considering Phasex Corp's expertise in fractionating a wide range of polymers, it has been predicted that its alliance with Pressure Biosciences would prove lucrative for the company to further strengthen its stance in water soluble polymer industry.
Request for a sample copy of this report @ https://www.decresearch.com/request-sample/detail/2101
The efforts undertaken by companies to introduce a range of innovative products in the polymer space is quite vivid, as is depicted in recent times. Below mentioned are three pivotal precedents witnessed in the year 2017 that may have a considerable impact on water soluble polymer market share:

Verbatim, a division of Mitsubishi Chemical Holdings Corporation, recently introduced the Butenediol Vinyl Alcohol Co-polymer (BVOH), a high performing 3D printing support material that can be dissolved in water. Representatives of Verbatim have reportedly stated that this new water soluble material works effectively with dual extension printers for components that require supporting platform and can be removed post-printing through water dissolution.

Kuraray Company Limited, one of the largest manufacturer of polyvinyl alcohol water soluble plastics, recently displayed its Mowiflex material at 3D Printing Tokyo 2017. Apparently, the product garnered rave reviews for not only exhibiting water solubility, but also for its ability to be used as a 3D printing support material on an Ultimaker 3.

Airwolf 3D, a Californian firm manufacturing 3D printers, scarcely displayed its HydroFill Water-Soluble Support product, a highly effective washable material for PLA and ABS components, at the CES 2017. Experts predict that the material may considerably impact the product landscape of water soluble polymer market.

Water soluble polymers are widely used in petroleum, water treatment, paper making, and detergents & household product sectors. Water soluble polymer industry size from the water treatment domain, in particularly, is expected to emerge as a rather lucrative end-use sector. Estimates claim water soluble polymer market share from water treatment to accrue a CAGR of 6% over the coming seven years. This growth rate may be driven by global awareness pertaining to water-pollution, which has resulted in the implementation of strict legislations against wastewater production.
Make an inquiry for purchasing this report @ https://www.decresearch.com/inquiry-before-buying/2101
Despite the technological innovations favoring the growth of water soluble polymer market, oscillations in raw materials costs may hamper the business development in the ensuing years. Moreover, environmentalists claim that the product may adversely impact the ecological balance and human health, which may further inhibit the growth graph of this industry. Companies partaking in water soluble polymer industry share, in response, have been undertaking tremendous efforts to brainstorm novel products that may have a considerably minimal impact on the environment.
Asia Pacific has been projected to emerge as one of the most opportunistic avenues for water soluble polymer market. In 2016 alone, APAC contributed nearly USD 9 billion toward the overall business revenue, driven by the execution of stringent norms regarding industrial waste disposal, which have subsequently necessitated the requirement of wastewater treatment in the region. The rapid rate of industrialization in countries such as India and China, especially, has led to acute water contamination due to industrial waste disposal in water bodies. In consequence, authorized bodies have formulated a series of regulations to control water pollution, which would lead to increased product demand and by extension, would impel the regional water soluble polymer industry.
Reputed firms such as BASF SE, LG Chem Limited, DuPont, Ashland Incorporation, Kuraray Company Limited, Arkema S.A., Kemira Oyj, and The Dow Chemical Company have been striving to launch novel water-soluble materials to substantially expand their product pipeline. Additionally, these multinational firms have been forming tie-ups with local companies to further ante up their brand value across water soluble polymer industry. As per analysts, water soluble polymer market size is likely to garner a CAGR of nearly 5.6% over the coming seven years, having held a valuation of over USD 24 billion in 2016.
Request for an in-depth table of contents for this report @ https://www.decresearch.com/toc/detail/water-soluble-polymer-market
Partial Chapter of the Table of Content
Chapter 4. Water Soluble Polymer Market, By Product
4.1. Global water soluble polymer market share by product, 2016 & 2024
4.2. Polyacrylamide & copolymers
4.2.1. Market estimates and forecast, 2013 - 2024
4.2.2. Market estimates and forecast, by region, 2013 – 2024
4.3. Guar gum & derivatives
4.3.1. Market estimates and forecast, 2013 - 2024
4.3.2. Market estimates and forecast, by region, 2013 – 2024
4.4. Polyvinyl alcohol
4.4.1. Market estimates and forecast, 2013 – 2024
4.4.2. Market estimates and forecast, by region, 2013 – 2024
4.5. Casein
4.5.1. Market estimates and forecast, 2013 - 2024
4.5.2. Market estimates and forecast, by region, 2013 – 2024
4.6. Gelatin
4.6.1. Market estimates and forecast, 2013 - 2024
4.6.2. Market estimates and forecast, by region, 2013 – 2024
4.7. Polyacrylic acid & copolymers
4.7.1. Market estimates and forecast, 2013 - 2024
4.7.2. Market estimates and forecast, by region, 2013 – 2024
4.8. Others
4.8.1. Market estimates and forecast, 2013 - 2024
4.8.2. Market estimates and forecast, by region, 2013 – 2024
Get more related news -
Water Soluble Polymer Market 2019 By Regional Industry Trend, Revenue & Growth Forecast To 2024
Water Soluble Polymer Market to surpass $38bn by 2024
Water Soluble Polymer Market 2019 | Insights & Forecast Research Report 2024