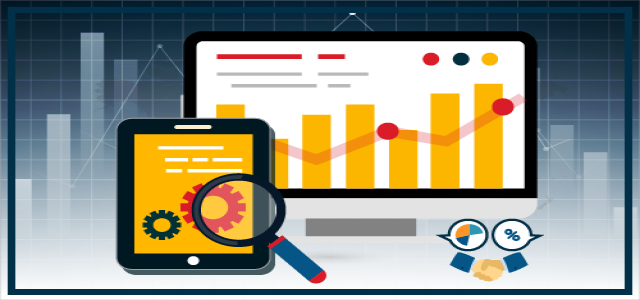 Wind Turbine Market research report is added by Decresearch by covering all major market aspects. The report also touches the key scenarios like top players, competition, types, applications, regions, recent developments and future market predictions. The size of Wind Turbine Market was registered at USD 50 billion in the year 2017 and is anticipated to cross USD 80 billion by 2024. Between the period 2018 -2024, the Wind Turbine Market is expected to register a CAGR of 6.8%.
It is rather overt from the aforesaid incidence that global wind turbine market is characterized by an intensely fierce competitive spectrum. Industry leaders such as GE, Siemens Gamesa, and other well recognized names such as Enercon, MHI-Vestas, Senvion, Goldwind, Envision Energy, Suzlon, Mingyang Wind Power, Impsa, Bergey Wind Power, LM Wind Power, Enessere, and Northern Power Systems have been vying with each other in several regions across the globe causing wind turbine market to surge at an unprecedented pace. According to the American Wind Energy Association, a record amount of wind capacity is under development in the U.S. as strong demand for low-cost wind power is increasing from utilities and other customers which include major corporations such as Walmart and AT&T.
Request for a sample copy of this report @ https://www.decresearch.com/request-sample/detail/2679
With the Production Tax Credit phasedown by 2019 and the technological innovation that has increased in the U.S. to further bring down production costs, wind power is rapidly reaching a point where it has kicked into a high gear. U.S. authorities are encouraging the growth of the wind energy industry as it not only delivers new revenue to the economy and facilitates affordable energy to consumers, but also puts the country in line to meet its sustainable energy targets, besides the promise of creating 600,000 jobs in the country by 2050. A single new American wind turbine is equipped to generate 2.32 MW of power on average, which can provide electricity to roughly 750 homes. The U.S. is thus poised to become one of the most significant contributors to the growth of the wind turbine industry over 2018-2024.
Request for discount https://www.decresearch.com/request-discount/2679
Europe will also have its share in the growth of the global wind turbine market over 2018-2024 as indicated by latest reports which show that in the first half of 2018, Europe installed 4.5 gigawatts of wind power which is enough to power 4 million households. 1.6 GW of the 3.3 GW of the new onshore wind power that came online across Europe, was generated in Germany. France and Denmark followed behind with 605 and 202 megawatts of wind power generation. The UK commissioned 911 MW of new projects in the offshore market and continued to dominate the sphere followed by Belgium generating 175 MW.
The wind energy industry in Europe is often plagued by the problem of fluctuating weather patterns where wind turbines can remain ineffective for days due to overcast skies and low winds. Europe is however looking to bypass this hurdle by creating a model for trading energy between different countries and subsequently augment the regional wind turbine market.
The use of renewable energy, especially wind and solar energy has quadrupled in Europe between 2007 and 2016. Therefore, a model has been developed to plan the future of continent-wide energy systems that will help in the sharing of renewable resources across countries. If the model is implemented, then it is estimated that Europe could apply the use of renewable energy resources to draw two-thirds of its electricity requirements by 2030.